Scenic USA - Florida
Scenic USA offers a collection of select photographs from a wide variety of historic sites, points of interest, and a large
sampling of America's parklands. Each photo feature is coupled with a brief explanation.
For further detailed information, links to other related sites are provided, but in no means should they be considered an endorsement.
Carrabelle Harbor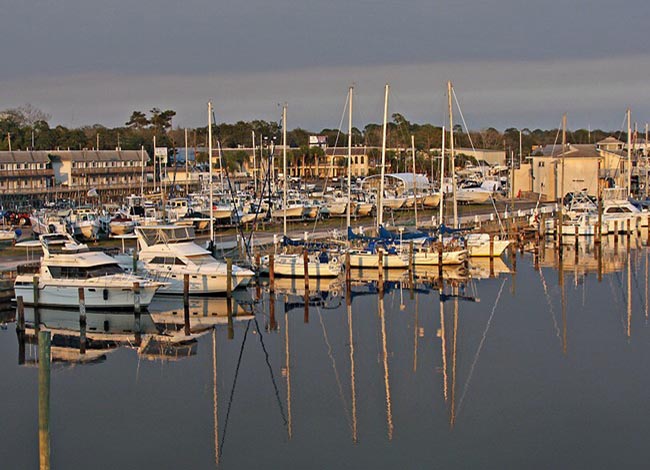 Once known by its Spanish name Rio Carrabelle,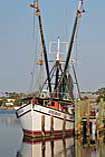 the success of this historic Gulf Coast town is directly tied to its link to the Gulf and its Carrabelle River access. Carrabelle's position on the coast allows oil to be transferred from Gulf refineries, across the Florida peninsula through the Three Rivers Pipeline to Jacksonville markets. Although there's an industrial side to the town, recreation and tourism are most prominent. This beautiful reflective scene along the Gulf Intracoastal waterway emphasizes Carrabelle's title of boating and fishing capital of the Forgotten Coast.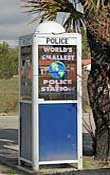 One of the few historic towns in Franklin County, Carrabelle's economic past was not only tied to the Gulf's rich waters, but also the dense inshore pine forests. Before the first railway was established by 1893, hearty yellow pine, cypress and turpentine were shipped out by schooner. In the late 1800's, a string of lumber camps and sawmills sprang up along the Carrabelle River. As the lumber industry waned during the next century, Carrabelle residents continued to rely on the seafood industry. Returning to its true roots as a fishing village, locals continue century old traditions, gathering shrimp, oysters and saltwater fish. Today, tourism is also a big part of Carrabelle's economy, entertaining its share of Big Bend guests. If you're one of Carrabelle's visitors, make sure to check out the world's smallest police station in town. This conversation piece is actually an old phone booth.
Copyright ©2011 Benjamin Prepelka
All Rights Reserved