Scenic USA - Florida
Scenic USA offers a collection of select photographs from a wide variety of attractions, points of interest, historic sites, state and
national parks found throughout the United States. Each photo feature is coupled with a brief explanation.
For further detailed information, links to other related sites are provided.
Eden Gardens State Park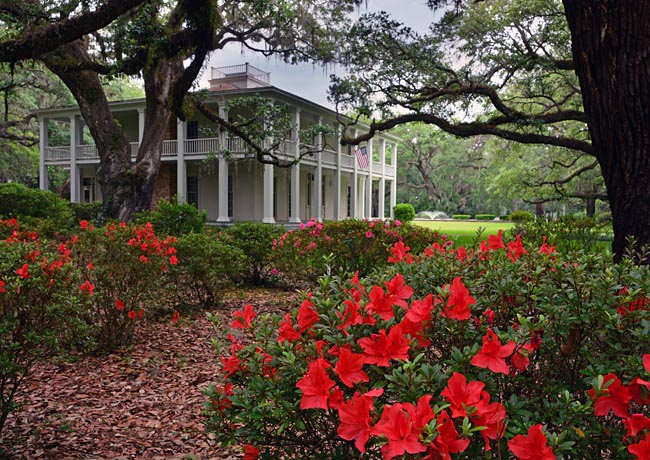 Florida's panhandle was once covered with a virgin forest, thick stands of longleaf pines and hearty cypress. William
Henry Wesley set up his lumber company half way between today's Fort Walton and Panama City. The Wesley Lumber Company utilized the dense panhandle forests and took advantage of easy access to the Gulf of Mexico for lumber transport. A small city grew up around the mill, with 20 company owned houses.
The Wesley house is all that's left of Panhandle's late 1800s timber business. The 5500 square foot mansion is the centerpiece of Eden Gardens State Park, located in Point Washington. The 163 acre park preserves the Wesley home and surrounding gardens, bordered with 100 year old oak trees draped in Spanish moss. Camellias and azaleas provide springtime color at this southern estate.
Copyright ©2007 Benjamin Prepelka
All Rights Reserved