Scenic USA - Utah

Historic Fruita
---
---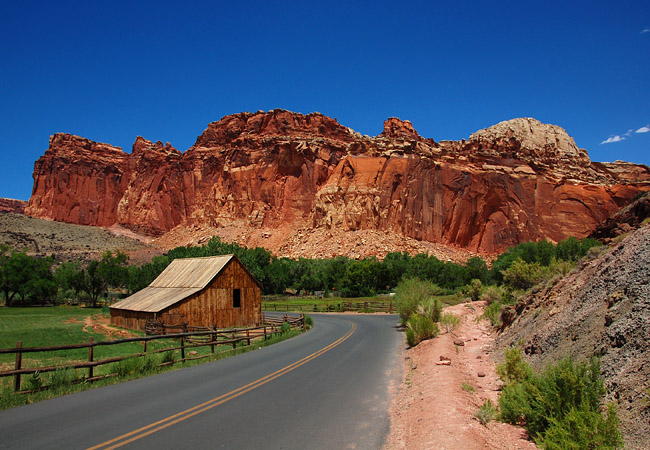 Known for its unique monoliths, colorful canyons and buttes, and a vast Waterpocket Fold, the Capitol Reef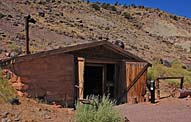 area had been a Native American homeland for thousands of years, though its written history only began in the late 1870s. Continuing Joseph Smith's vision, a string of small Mormon settlements were established all along the Fremont River.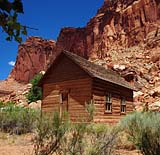 Here, where Sulphur Creek joins the Fremont River, Mormon settlers discovered a well protected and fertile river valley. One of the first settlers, Nels Johnson, planted the first orchards of apples, peaches, plums, pears and almonds.
Never growing to more than ten families, the town of Junction, later renamed Fruita, had little contact with the outside world. The only cash they received came from the sale of fruit, requiring an arduous journey to bigger towns such as Hanksville, Price and Richfield.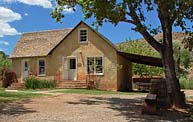 Cash strapped, Fruita residents relied on the barter system, exchanging goods and services.
Little did Fruita residents know, but the establishment of Capitol Reef National Monument in 1937 would eventually change their way of life. After World War II, the National Park Service made concerted effort to buy all the remaining property in Fruita. The Giffords were one of the last families to leave the area. Fortunately, Dewey Gifford's barn (pictured above) and home were spared and serve as a pleasant reminder of this once prosperous and unique community.

Area Map
---
| | |
| --- | --- |
| Additional Points of Interest | |
---
Copyright © 2013-16 Benjamin Prepelka
All Rights Reserved