Scenic USA - Alabama
Scenic USA offers a collection of select photographs from a wide variety of attractions, points of interest, historic sites, state and
national parks found throughout the United States. Each photo feature is coupled with a brief explanation.
For further detailed information, links to other related sites are provided.
DeSoto Falls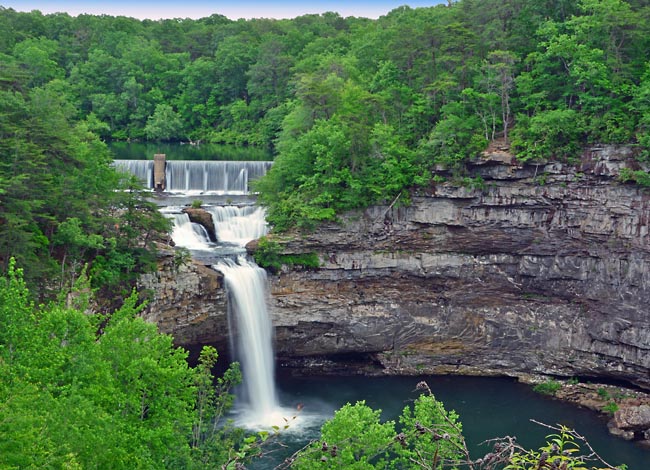 Named for Spanish explorer, Hernando de Soto, the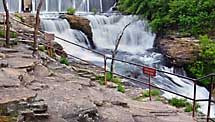 104 foot waterfall has carved out its own little canyon in northeast Alabama. The West Fork of the Little River plunges over a series of three falls. The first, a man-made dam, creates DeSoto Lake in the heart of DeSoto State Park.
Coupled with Little River Canyon National Preserve, the DeSoto Park area makes for a wonderful mountain getaway. Little River Canyon area features one of the deepest gorges east of the Mississippi, laced with hiking trails, more waterfalls, and majestic mountain scenery. DeSoto Park offers a variety of standard park features. Rustic cabins, a convenient motel and restaurant, swimming pool, tennis courts, playground and picnic area top off the list of amenities.
Copyright ©2007 Benjamin Prepelka
All Rights Reserved