Scenic USA - Alabama
Scenic USA offers a collection of select photographs from a wide variety of attractions, points of interest, historic sites, state and
national parks found throughout the United States. Each photo feature is coupled with a brief explanation.
For further detailed information, links to other related sites are provided.
Little River Falls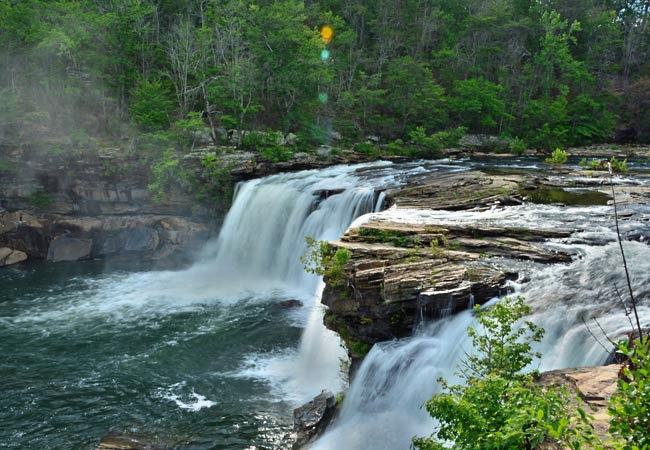 Little River
Canyon National Preserve follows along its canyon and river for nearly 20 miles in northeast Alabama. The preserve parallels I-59 on a northeast/southwest diagonal. Near the preserve's midpoint, Route 35 cuts across the Little River and makes easy access to Little River Falls. Here, the 45 foot drop signals the start of a 600 foot deep canyon. This relatively new preserve was added to the national parks system in 1992 and takes in 14,000 acres.
In this morning view a cool mist rises up out of the falls. The powerful river pours over the edge of the river bed, pounding the rocks below with a thunderous roar, while sunlight casts a colorful spectrum in the spray-drift.
---
Copyright ©2007 Benjamin Prepelka
All Rights Reserved