Scenic USA - California

Lost Coast
---
---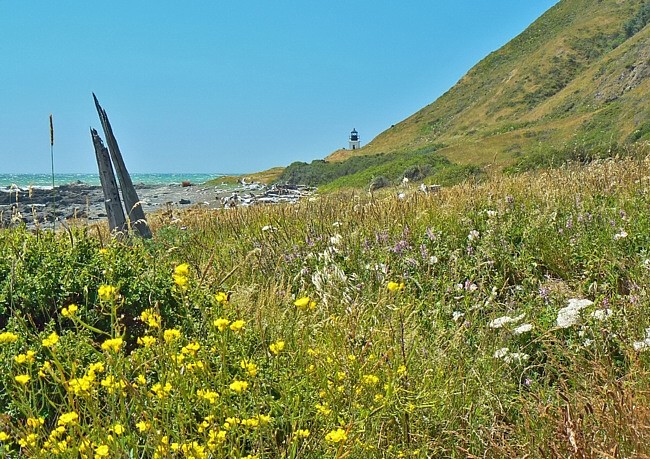 Aside from lumbering operations, a few of California's first oil wells and a remote light station at Punta Gorda, the Lost Coast remained lost for the last century.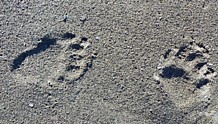 Here in northern California, where the headlands drop right down into the Pacific Ocean, the Lost Coast still lacks any major highways or rail lines. While the majority is managed by the BLM, a section of the Lost Coast falls under the protection of the King Range National Conservation Area and the Sinkyone Wilderness State Park.
   For those unfamiliar with this region, itís hard to imagine any coastal shoreline in America escaping development. After witnessing a land where coastal mountains rise directly out of the sea and one of the most rugged coastlines in the United States, wilderness visitors come away with a new respect for this untamed land. The best illustration of this setting is found at the preserve's namesake, Kings Peak.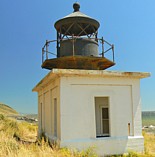 Just three miles from the shoreline, the mountain peak tops out the range at 4088 feet in elevation. It's almost a given, most exploration in this wilderness takes place along the beach. But even there on the shoreline you should be prepared for wilderness conditions and the company of bears.
   One of the few man-made structures on the Lost Coast is a light station at Windy Point. Although first planned in 1888, lighthouse plans were slow to develop. Building material finally arrived by schooner in 1910 and was then hauled down the coast to a narrow bench by horse-drawn sled. Construction included storage sheds, a blacksmith shop, fog signal, light tower and barn. After completion and a light-keeper on site, the Punta Gorda Lighthouse was lit on January 15, 1912. Lighthouse keeping duties were always challenging, and only made worse by living so far from civilization. Even after a road was extended out to the light station, light keeper Wayne Pilandís four legged Old Bill remained the only connection to the outside world when the road was washed out.

    Area Map
---
Nearby Points of Interest
---
Copyright © 2011-17 Benjamin Prepelka
All Rights Reserved