Scenic USA - Georgia
Scenic USA offers a collection of select photographs from a wide variety of attractions, points of interest, historic sites, state and
national parks found throughout the United States. Each photo feature is coupled with a brief explanation.
For further detailed information, links to other related sites are provided.
Faith Chapel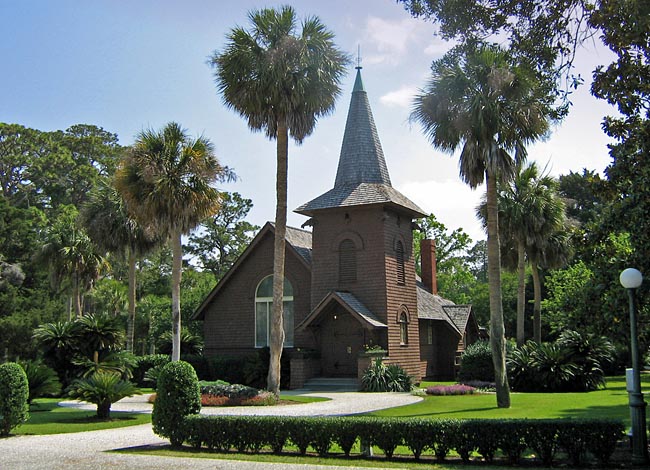 Early 1900s snow birds converted Jekyll Island into a winter retreat. Prominent citizens from New England and New York created cottages large enough for their families and a full complement of staff members. Word spread fast of their discovery and the Jekyll Island club was born, a winter home for just 100 members. This exclusive social club held company with the Morgans, Pulitzers, Vanderbilts and the Astors from 1886 until 1942.
Pictured here is Faith Chapel, built to Jekyll Island standards, featuring a gothic style and hand-crafted stained glass windows by Tiffany and the Armstrongs. This interdenominational church was built in 1904 and as most of the island's historical district buildings, the chapel has undergone significant refurbishment. Georgia's Jekyll Island, listed as a National Historic Landmark District, includes more than 30 structures that have been fully restored.
Copyright ©2007 Benjamin Prepelka
All Rights Reserved