Scenic USA - Washington
Scenic USA offers a collection of select photographs from a wide variety of attractions, points of interest, historic sites, state and
national parks found throughout the United States. Each photo feature is coupled with a brief explanation.
For further detailed information, links to other related sites are provided.
Sci-Fi Museum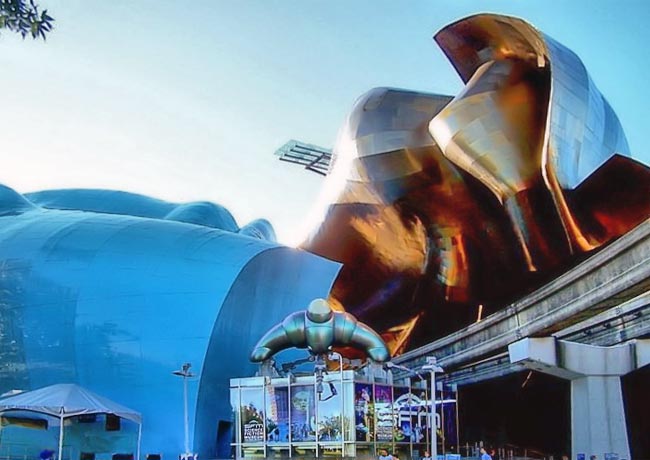 This extreme facade is just as imaginative as the movie sets, art work and literature it houses. Paul Allen's Sci-Fi Museum, located in Seattle Center, is packed with science-fiction memorabilia, including a wide variety of displays from the Jetsons, Star Trek, E.T., monster movies and an arsenal of futuristic weaponry.
Paul Allen, a Microsoft co-founder, attempts to provide visitors with an educational and interactive experience at SFM (Science Fiction Museum). Besides engaging everyone in ways to think of the future, it also pays tribute to the brilliant and creative genius of our time.
Copyright ©2006 Benjamin Prepelka
All Rights Reserved