Scenic USA - Maryland

Monocacy National Battlefield
---
---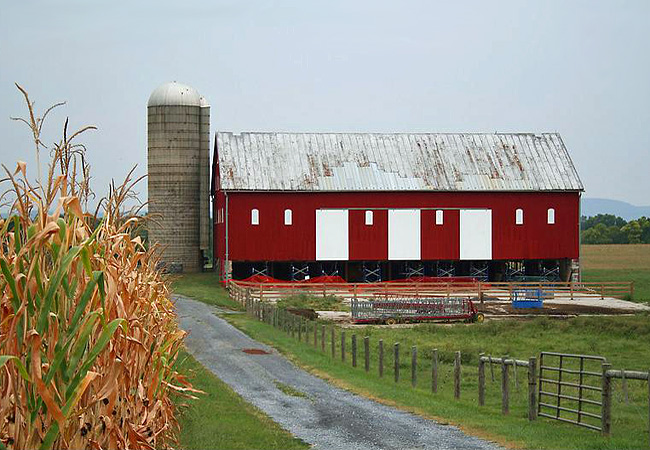 European explorers, traders and settlers arrived in the Maryland piedmont during the first half of the 18th century. By the late 1700s, Marylandís Frederick County was a thriving agricultural community. Frederick, also the name of the county's largest city, became an important industrial area, attracting several main roadways and America's first railroad.
   During the nation's Civil War, Frederickís importance invited plenty of attention from both Confederate and Union forces. Nearing war's end, General Robert E. Lee planned a last ditch effort to shift the fighting back to the North. Lee's plan sent General Jubal Early and 15,000 confederate troops through the Shenandoah Valley, Frederick County, and on to the northern capital at Washington D.C. Hoping to fend off Early's advance, Union Major General Lew Wallace hastily organized a force to delay Early's troops at Monocacy Junction.
   Today, not much has changed in the Monocacy River Valley since the close of the Civil War. Here in a peaceful valley visitors are able to witness the area of some of the heaviest combat. The Thomas Farm was caught directly between Union and Confederate battle lines.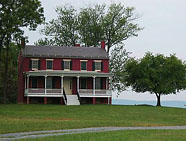 Artillery from the nearby Worthington farm (inset photo) forced the Thomas family into their cellar. After the battle, Lieutenant General Ulysses S. Grant stayed on at the Thomas house plotting out General Shermanís March to the Sea.
   Although the Monocacy National Battlefield was created by a Congressional Act in 1934, the park was not opened for another 56 years. Due to the lack of funds, the National Park Service only began to establish boundaries in 1970 and subsequently purchased land during the 1980s. By 1982, the Worthington and Thomas farms were added as part of the Monocacy Battlefield Park.

    Monocacy Battlefield Park Directions
---
Additional Area Attractions
---
Copyright © 2012-16 Benjamin Prepelka
All Rights Reserved