Scenic USA - Minnesota
Scenic USA offers a collection of select photographs from a wide variety of attractions, points of interest, historic sites, state and
national parks found throughout the United States. Each photo feature is coupled with a brief explanation.
For further detailed information, links to other related sites are provided.
Winnesissa Falls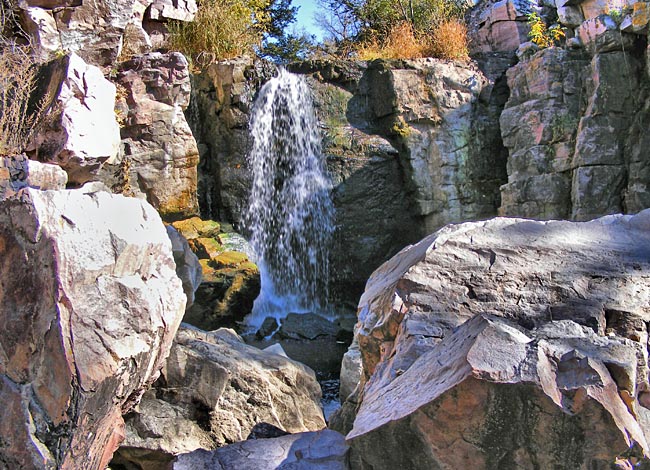 Quarrying pipestone, or catlinite, still takes place on the sacred grounds of Pipestone National Monument. George Catlin first recorded the lives of the Plains Indian in his paintings. He was fascinated with the detailed T-shaped calumet pipes and the processes of carving pipestone. Hues of the soft pipestone range from a mottled pink to a dark red. Known as peace pipes to white newcomers, these ceremonial pipes were sure to surface during treaty negotiations.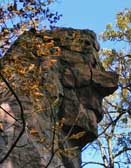 The Pipestone National Monument, located in southwestern Minnesota, protects the sacred grounds and quarries, and allows visitors the opportunity to follow all the phases of the ceremonial pipe's creation process. During the 2000 year span of Indian life the pipe tradition was inseparable from daily events and prominent during inter-tribal meetings.
  Today's American Sioux pipe makers display their craft and handiwork at the visitor center. The fall season is also time when the quarries are being worked, as temperatures cool and the quarry pits begin to dry-out. Pictured here is a scene found along the three quarter mile park loop trail, as it passes by pipestone quarries, the Old Stone Face, Winnesissa Falls and Minnesota's tallgrass prairie.

    Area Map
Copyright ©2008 Benjamin Prepelka
All Rights Reserved