Scenic USA - Nevada
Scenic USA offers a collection of select photographs from a wide variety of attractions, points of interest, historic sites, state parks and
national parks found throughout the United States. Each photo feature is coupled with a brief explanation.
For further detailed information, links to other related sites are provided.
Mount Rose Wilderness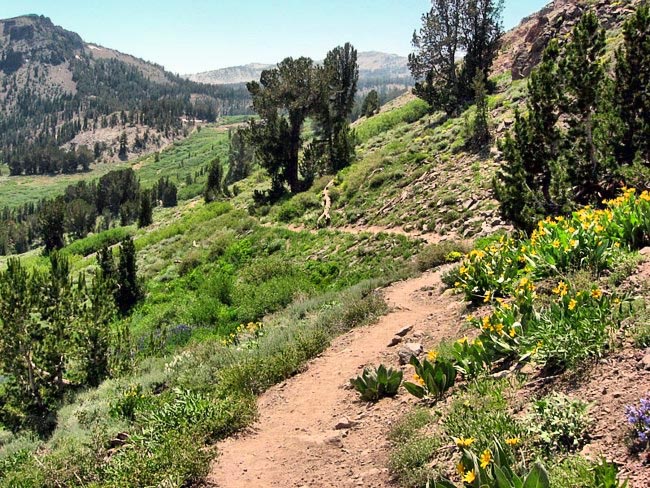 A relative newcomer to the ranks of wilderness properties, Congress established the Mount Rose Wilderness in 1989.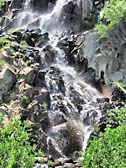 Taking up 31,000 acres, the Mount Rose preserve occupies high desert lands of the Carson Range, and the more famous Lake Tahoe area. More than 35 miles of trails have been blazed through the wilderness, with the most advanced leading to the Mount Rose Summit at 10,776 feet. Other intermediate trails lead through Jeffery Pines, the popular and very scenic Thomas Creek, Whites Creek and Hunter Creek Canyon.
Here in Western Nevada, the Mount Rose Wilderness marks a transition zone between the immense Great Basin and the rugged Sierra Nevada Range. Part of the largest national forest in the contiguous United States, Mount Rose is noted for its rugged canyons, colorful wildflowers and its splendid panoramic views of Carson Valley, Reno and Lake Tahoe. Because itís so close to the Reno and Tahoe areas, the Mount Rose Wilderness has become quite the popular hiking destination, although a few sections seldom see any people prints.
Copyright ©2010 Benjamin Prepelka
All Rights Reserved