Scenic USA - Nevada
Scenic USA offers a collection of select photographs from a wide variety of attractions, points of interest, historic sites, state parks and
national parks found throughout the United States. Each photo feature is coupled with a brief explanation.
For further detailed information, links to other related sites are provided.
Reno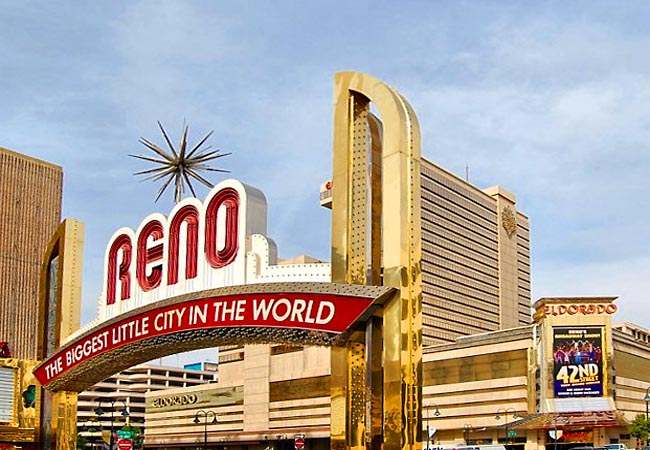 Located in the Nevada high desert, Reno rests near 5000 feet in the Great Basin area, adjacent the eastern slopes of the Sierra Nevada Mountains. Just a few miles from the Tahoe and the California border, Reno is one of ten communities that make up the metro area of Truckee Meadows.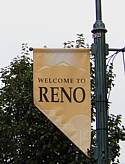 Best known for its casinos and gambling, Reno has gone to great lenghts to attract a different crowd with its remake of Wingfield Park. This attractive mid-town water park, powered by the Truckee River, is a haven for kayakers and anglers, as well as a soothing stop for residents and guests. The Biggest Little City in the World also hosts a variety of major festivals and events, including the Reno Air Races, Hot August Nights, the Reno Rodeo, and the Great Reno Balloon Races.
Shown here is Virginia Avenue's famous arch, an icon since 1929. This view catches version number three, replacing a 60s style arch. A slogan contest held in 1929 awarded a 100 dollars for the phrase, Biggest Little City in the World, and is still used in describing the city today. Although not held in favor by all Reno residents, the arch still bears the slogan, and is now enhanced by thousands of energy saving LED lights.
Copyright ©2010 Benjamin Prepelka
All Rights Reserved