Scenic USA - Indiana
Scenic USA offers a collection of select photographs from a wide variety of historic sites, points of interest, and a large
sampling of America's parklands. Each photo feature is coupled with a brief explanation.
For further detailed information, links to other related sites are provided, but in no means should they be considered an endorsement.
French Lick Scenic Railroad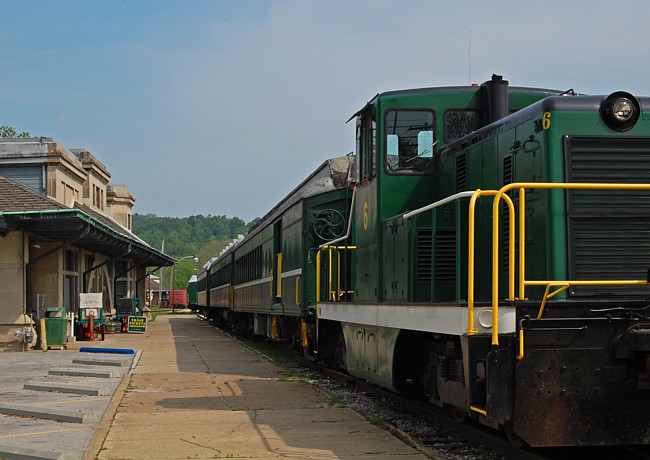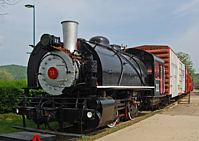 Named for its bubbling mineral springs, French Lick gained prominence in the mid 1800s when Dr. William Bowles built a three story guest house around the largest spring. This underground spring not only attracted visitors to the area, but became a lucrative source of a special bottled water. After Bowles died in 1873, new property managers expanded the property into the French Lick Springs Resort and Spa. By the turn of the century, hundreds of guests arrived by Pullman Car every day.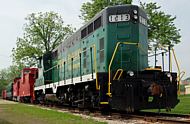 On par with some of the greatest spas in Europe, the West Baden Springs Hotel was added in 1902. This sudden popularity came from more than just the presence of miracle water. Although illegal at the time, it was gambling that attracted the majority of these new visitors.
In town, built to handle the ever increasing traffic, the Monon Depot was added in 1907.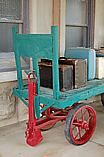 Along with French Lick's hotels, the depot survives today, marking the starting point for the French Lick Scenic Railroad. Known for its train robbery specials, the excursion train travels through the 2200 foot Burton Tunnel and a beautiful section of the Hoosier National Forest on its way to Cuzco. Also located here in French Lick is the Indiana Railway Museum. Established in 1961, the museum brought in 65 pieces of rolling stock, including 20s era coaches. Diesel and steam locomotives are also on display. The museum operates the excursion train, which can also be booked for special charters. Regular scheduled runs to Cuzco and back last just under two hours, including a short stop over. All are reminded the train runs on Eastern Time.
Copyright ©2011 Benjamin Prepelka
All Rights Reserved