Scenic USA - Texas
Scenic USA offers a collection of select photographs from a wide variety of attractions, points of interest, historic sites, state parks and
national parks found throughout the United States. Each photo feature is coupled with a brief explanation.
For further detailed information, links to other related sites are provided.
Hamilton Pool Preserve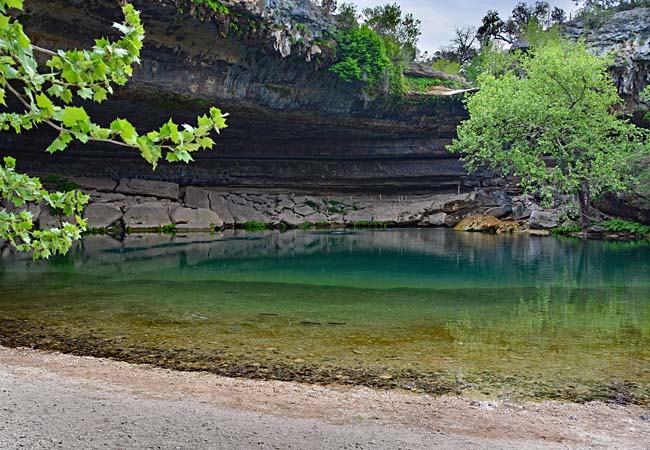 Less than an hourís drive from Austin, the Hamilton Pool Nature Preserve is centered on a small box canyon, complete with a 50 foot waterfall and inviting pool. This beautiful natural setting, now part of the Balcones Canyonlands Preserve, was rediscovered in the 1880s by the young son of a German family of immigrants. Planning on using the land for ranching, the Reimers quickly decided to allow the public the enjoyment of this tranquil site. At first, lack of transportation permitted this remote area to remain in a well preserved condition. But, by the 1970s, the falls area became much too popular and extremely overcrowded.
In the 1990s, Travis County officials stepped in to prevent further destruction of this historic swimming hole. With its preserve designation, the 232 acre day use park now limits the number of guests, and continues with restoration programs. The prime goal of the upland preserve returns the area to its natural state. In and around the grotto and canyon, visitors may find the rare canyon mock-orange, red bay, and the chatterbox orchid. While a short path leads to the falls and its jade colored pool, a longer trail winds downstream along Hamilton Creek where it meets the Pedernales River.
Copyright ©2010 Benjamin Prepelka
All Rights Reserved