Scenic USA - West Virginia
Scenic USA offers a collection of select photographs from a wide variety of attractions, points of interest, historic sites, state and
national parks found throughout the United States. Each photo feature is coupled with a brief explanation.
For further detailed information, links to other related sites are provided.
Lost River State Park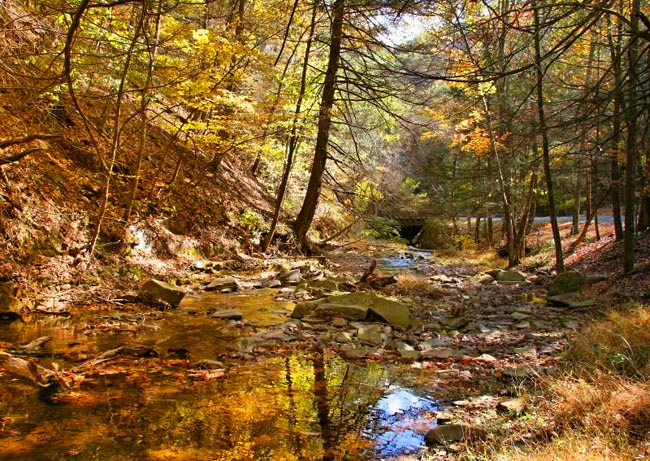 Simply stated, West Virginia's Lost River puts on a magic act and disappears. Located in West Virginia's Panhandle nearby Virginia's I-85, the Lost River flows into the Underground River site, sometimes called the sinks. When it does reappear to the northeast at Wardensville, the river is renamed the Cacapon. West Virginia makes wonderful use of the Lost River area, setting up a 3,700 acre state park. The four season resort is the perfect nature show, with hiking trails, horseback riding and typical outdoor fun. Topping the state park is the high elevation Cranny Crow Overlook. Here at 3,200 feet, broad views of the park, the adjacent Lost River Valley and the George Washington National Forest make up the woodland panorama.

Copyright ©2009 Benjamin Prepelka
All Rights Reserved