Scenic USA - Vermont
Scenic USA offers a collection of select photographs from a wide variety of attractions, points of interest, historic sites, state and
national parks found throughout the United States. Each photo feature is coupled with a brief explanation.
For further detailed information, links to other related sites are provided.
Adams Reservoir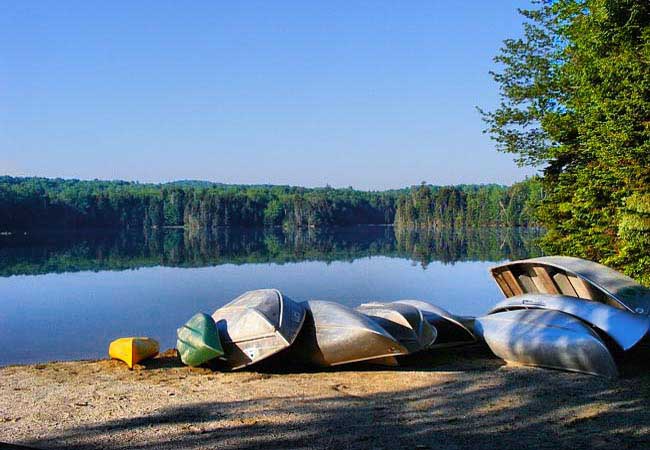 Located in Vermont's southwest corner, Woodford State Park is one of the loftiest recreation areas, situated on a mountain plateau. The 398 acre park is surrounded be a thick cover of Green Mountain maple, spruce and fir, creating a delightful park setting. Not far from the city of Bennington, the park is perfect for the weekend get-away plan.
The park grounds surround Adams Reservoir, were canoes, kayaks and rowboats can be rented. Campgrounds, picnic areas, a beach area for swimming, and hiking trails round out the park's amenities. One trail makes a 2.7 miles loop around the lake, for those interested in a level walk. Nature programs are offered to keep the youngsters busy during the summer.
Today, the lake is still and quiet. School is still session. But it won't be for long, summer is here.
Copyright ©2009 Benjamin Prepelka
All Rights Reserved