Scenic USA - Washington
Scenic USA offers a collection of select photographs from a wide variety of attractions, points of interest, historic sites, state parks and
national parks found throughout the United States. Each photo feature is coupled with a brief explanation.
For further detailed information, links to other related sites are provided.
Deception Falls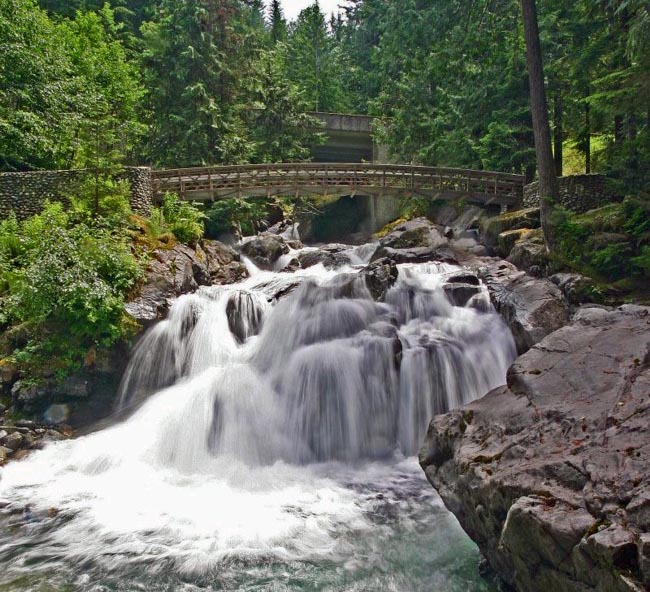 After U.S. Route 2 climbs over Cascade Range and Stevens Pass from the east, the highway tries to keep pace, dropping along with Washington State's Skykomish River. Here in the forestland of the lower Cascade Mountains, a handful of notable waterfalls, Alpine Falls, Sunset Falls, and Wallace Falls, spark a sightseer's attention. Often times, along this scenic highway, you can easily pass any of these roadside wonders. As in the case of Deception Falls, the upper falls and Deception Creek pass right under the highway without much fanfare.
From the Deception Falls Campground, a short loop trail follows along Deception Creek, offering views of the nearby swift flowing Tye River, and a thick canopy of moss covered trees. This easy hike is great family fare, leading to both lower and upper falls.
Copyright ©2010 Benjamin Prepelka
All Rights Reserved