Scenic USA - Nebraska
Scenic USA offers a collection of select photographs from a wide variety of attractions, points of interest, historic sites, state and
national parks found throughout the United States. Each photo feature is coupled with a brief explanation.
For further detailed information, links to other related sites are provided.
Courthouse Rock and Jail Rock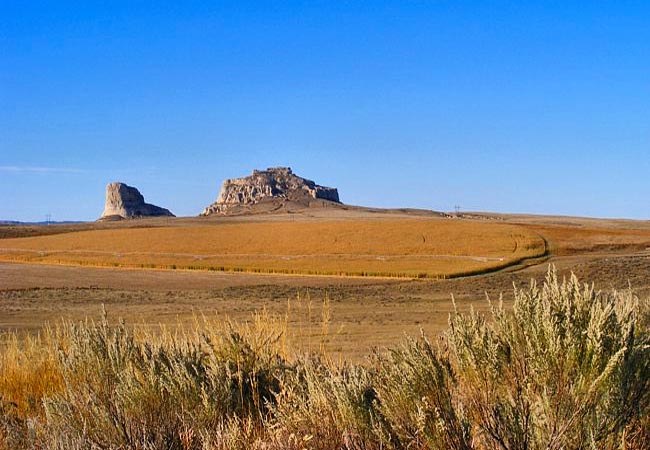 For a brief moment in history Jail Rock and companion Courthouse Rock appeared in hundreds of pioneer journals, one of the highpoints of their journey. One of a half dozen landmarks found on the Overland Trail to the West, these remnant buttes can be seen for miles as they tower over the North Platte River Valley. Emigrants, leaving St. Louis, received a weak introduction to the trip over the Rocky Mountains that lay ahead, and were quite impressed with the scenery on the way.
Rising almost 400 feet from the valley floor, these rock formations are listed in the National Register of Historic Places. Diary entries, now over 170 years old, explain a strong fascination with these scenic wonders. Knowing they would never see these sights again, pioneers left the wagon trains and walked five to six miles to climb the rocks and carve their names in these Nebraska landmarks.
Copyright ©2009 Benjamin Prepelka
All Rights Reserved