Scenic USA - Delaware
Scenic USA offers a collection of select photographs from a wide variety of attractions, points of interest, historic sites, state and
national parks found throughout the United States. Each photo feature is coupled with a brief explanation.
For further detailed information, links to other related sites are provided.
Ashland Bridge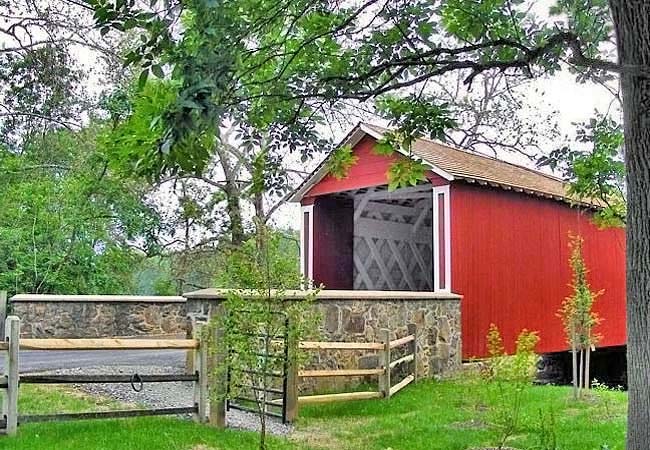 Area residents, growing up along the Red Clay Creek, had always taken the Ashland Bridge for granted. And why not? The covered bridge was in place for over a 150 years. These Delaware residents were taken surprise when Tropical Storm Henri washed out their link to Route 82 and Old Wilmington Road.
From the start of reconstruction, the Delaware Historic Preservation Society wanted an authentic replacement. Meanwhile the locals crossed the creek by way of a temporary metal bridge, setup by the Army Corps of Engineers, while keeping an eye on the progress of a new bridge.
The new Ashland Bridge, adjacent to a section of the Ashland Nature Center, meets all the current regulations and clearance requirements. Fearing additional problems from future flooding, the new bridge was raised five feet and sits on solid bridge abutments. The Barley Mill Road bridge reopened in 2008, and is one of a few remaining covered bridges in Delaware.
Copyright ©2009 Benjamin Prepelka
All Rights Reserved