Scenic USA - Nebraska
Scenic USA offers a collection of select photographs from a wide variety of attractions, points of interest, historic sites, state and
national parks found throughout the United States. Each photo feature is coupled with a brief explanation.
For further detailed information, links to other related sites are provided.
Windlass Hill Sod House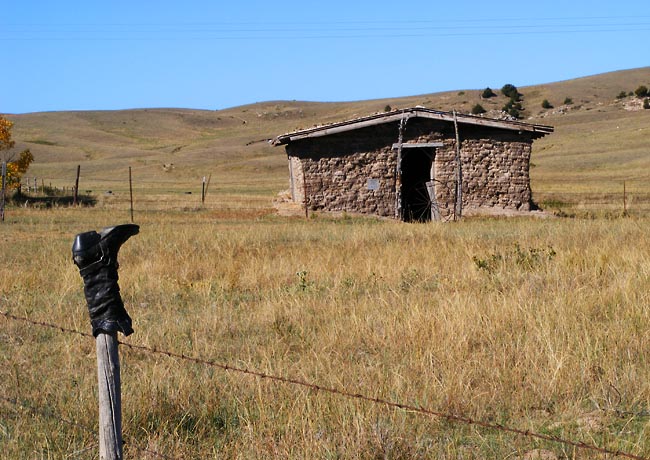 Windlass Hill, a transition point on the Oregon Trail, shifted pioneer wagons from the high plains to the lower reaches of the broad North Platte River Valley. Here in Lewellen, Nebraska, no records exist of a windlass being used to lower wagons down the steep slopes, but the idea may have surfaced long after the railroad brought an end to the overland trail.
This recreated sod house, with a modern roof structure, was built as an Ash Hollow centennial project. Located in a small section of Ash Hollow State Park, this version of a traditional sod home dates back to 1967. Created in a land where lumber was scarce, this type of dwelling met the needs of the plains farmer. Although inexpensive, the sod home had its drawbacks. Quick to leak in a rainstorm, the sod roof also became extremely heavy, requiring lumber supports. Window openings were covered with lard soaked paper. Often times, critters would also take up residence in the sod walls. Interiors were noted as cramped, stifling and dark.
Houses were not the only structures built of sod. The plains saw schools, barns and even a fort built of sod. Fort Mitchell, built in 1864 to provide protection for the Pony Express and the Oregon Trail, was made of sod. Today, there is no trace of Fort Mitchell and its thick sod walls.
Copyright ©2009 Benjamin Prepelka
All Rights Reserved