Scenic USA - South Carolina

Historic Abbeville
---
---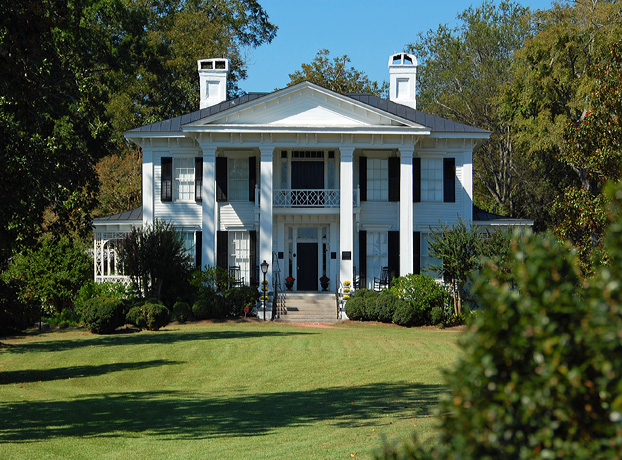 A Preserve America Community, Abbeville celebrates its past as an active participant, preserving its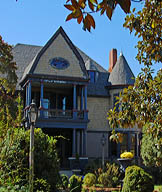 own heritage in the South Carolina National Heritage Corridor. Settled in the mid 1700s by Scots-Irish, followed by French Huguenots, this southern town is a mixture of European heritage and pure Carolina charm.
Playing a huge part in the Civil War, Abbeville was often called the birthplace and deathbed of the Confederacy. It was here in Abbeville where its citizens held a mass meeting, calling for secession in 1860. Again in 1865, President Jefferson Davis met with his war cabinet at the Burt-Stark Mansion, discussing the inevitable dissolution of the Confederacy.
Today many of the city's landmarks have been faithfully restored, including many 19th century homes, churches and public buildings. Walking tours include many of the outstanding buildings in town, but also included are a Black Heritage Tour and ghost tour.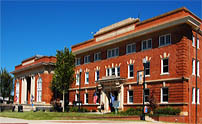 In the town square you can't miss the Abbeville Opera House (inset), restored to its 1908 appearance. Pictured above is the Burt-Stark Mansion, built in the 1830s by David Lesley. Following the Greek Revival style of architecture, the mansion is decorated with antique furniture, fine china, crystal, silver, rugs and paintings.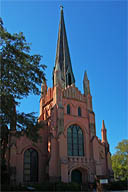 The McGowan-Barksdale-Bundy home (inset) was built in 1888. Home to Confederate General Samuel McGowan, the Queen Anne home well represents the homes of the historic district. Another Abbeville landmark is the Trinity Episcopal Church (inset). Outgrowing its clapboard meeting house, Trinity Episcopal Church members raised a new stuccoed brick church in 1859. Following the French Gothic Revival style of architecture, its 120 foot church steeple and gold cross still dominate the Abbeville skyline.
Currently stop five on the walking tour, Abbeville's Secession Hill is where a large crowd of local citizens gathered on November 22, 1860. Judge A.G. Magrath of Charleston announced, "The time for speaking has passed and the time for action has arrived." The secession meeting marked a turning point in the southern cause, a bold step which changed life in Abbeville forever, as well as the entire South.

Area Map
---
| | |
| --- | --- |
| Additional Points of Interest | |
---
Copyright © 2013-16 Benjamin Prepelka
All Rights Reserved