Scenic USA - South Carolina

Ninety Six NHS
---
---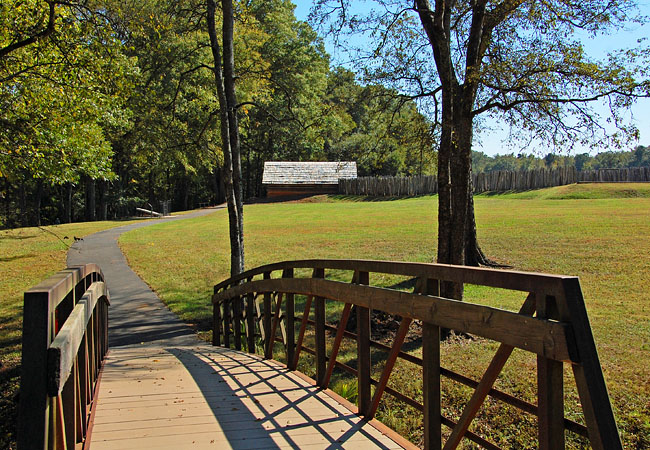 No one knows for sure how Ninety Six got its name, but the small village, located along the Cherokee Path, became a stopover for area traders. Here on this busy 18th century commercial route, traders moved firearms, blankets, beads and housewares into Indian country, swapping their goods for furs. Located 96 miles south of a Cherokee town called Keowee, this may be one of the only plausible explanations in naming this prospering community.
   As more and more settlers poured into the Ninety Six area, the Cherokee became edgy seeing their homeland overrun. As friction further increased between the Cherokee and newcomers, the settlers built a stockade for protection. The Cherokee attacked twice, but never captured the fort. In 1761, the Cherokee signed a treaty, restricting their movements beyond Keowee.
   As the Revolutionary War approached, 1900 loyalists attacked 600 patriots gathered at Ninety Six.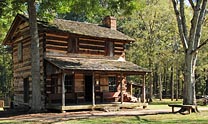 Although a truce was called after days of fighting, patriot leaders mounted an expedition to rout the loyalist supporters. This savage war lasted until 1781 when the loyalists left the village in a smoking ruin. Ninety Six residents rebuilt nearby, calling their new town Cambridge. The village flourished for a short time, but was decimated by an 1815 flu epidemic. By the mid 1800s both towns were only distant memories.
   Today the Ninety Six National Historic Site preserves the Island Ford Road site where patriot General Nathanael Greene and his Continental Army arrived in 1781. Beginning at the Visitor Center, a one mile walking tour leads to a majority of the park's main features, including the Star Fort, the town site of Ninety Six, the reconstructed Stockade Fort and the Logan Log House (inset - Circa late 1700s) which was discovered inside a larger frame home in Greenwood.

     Area Map
     Ninety Six NHS Directions
---
| | |
| --- | --- |
| Additional Points of Interest | |
---
Copyright © 2012-16 Benjamin Prepelka
All Rights Reserved