Scenic USA - Pennsylvania

Allegheny Portage Railroad NHS
---
---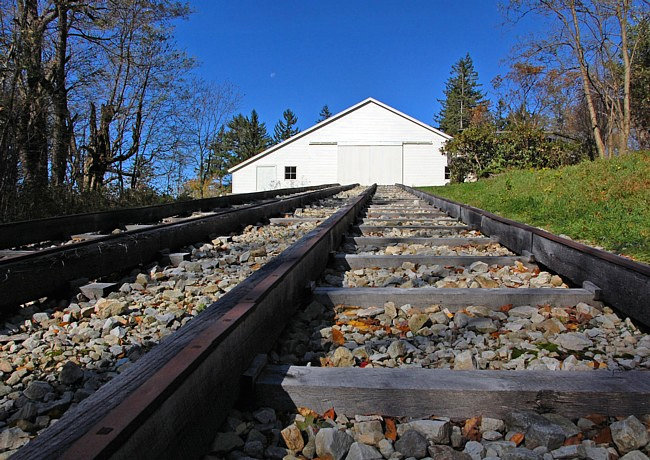 What takes the average traveler about five and a half hours today, the 300 mile journey from Philadelphia to Pittsburgh once took 23 days during the early 1800s.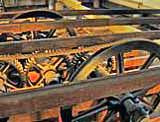 Using Conestoga wagons to deliver goods between the two cities, the system proved to be a grueling task. Upon seeing the completion Erie Canal and marveling at the great success of New York's water transportation, Pennsylvania's legislators passed a measure authorizing a canal system for its own state.
One of the main stumbling blocks in this plan was the formidable Allegheny Mountains that lie between the two cities. Once the idea of a tunnel was shelved, plans began on a rail system of inclined planes. When standard locomotives were no match for Cresson Summit, the Allegheny Portage Railroad used stationary steam engines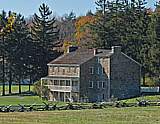 and a system of gears to propel an endless loop of rope to move rail cars up and down the mountain. Five incline planes on each side of the mountain were part of a 36 mile railway used to connect the Hollidaysburg Canal System with Pittsburgh's side of the waterway.
The Portage Railroad officially began in 1834, costing the state over 16 million dollars. Just 20 years later, powerful locomotives and a fresh set of tracks built by the Pennsylvania Railroad Company bypassed the Allegheny Portage Railroad.
Today, National Park visitors may experience this brief period of history and a novel mode of transportation.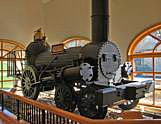 Tour the engine house, explore the Staple Bend Tunnel and visit the Summit Level Visitor Center's exhibits. This 18th century engineering marvel is coupled up with the freshly renovated Lemon House. Restored to its 1840s appearance, the building operated as a tavern and inn. Much of the restoration process relied on archeological finds, period artwork and other 19th century tavern plans. The Samuel Lemon story is an interesting example of entrepreneurs that followed quick paced transportation routes of the times.

Area Map
---
| | |
| --- | --- |
| Additional Points of Interest | |
---
Copyright © 2011-16 Benjamin Prepelka
All Rights Reserved