Scenic USA - Massachusetts
Scenic USA offers a collection of select photographs from a wide variety of attractions, points of interest, historic sites, state parks and
national parks found throughout the United States. Each photo feature is coupled with a brief explanation.
For further detailed information, links to other related sites are provided.
Old North Bridge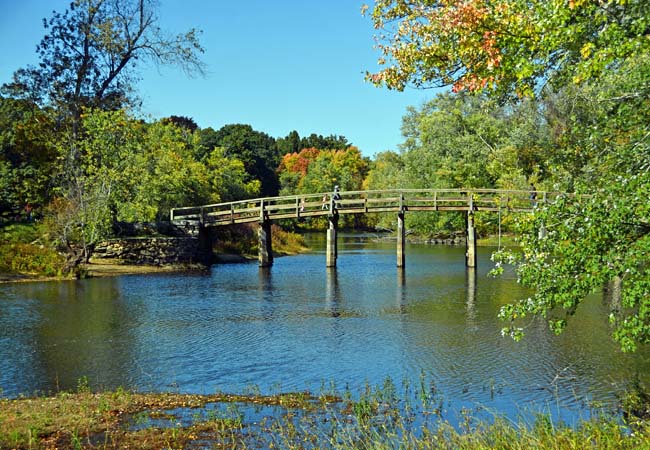 The Minute Man National Historic Park takes in Battlefield Road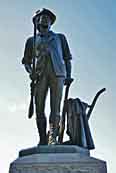 that stretches from Concord to Lexington. Another section of the park in northern Concord, features the North Bridge and the Minute Man Statue (sculpted by Daniel Chester French).
Ralph Waldo Emerson described the first revolutionary exchange of gunfire as "the shot heard 'round the world". The brief skirmish began at the North Bridge and continued along the 16 mile Massachusetts route toward Lexington. The Colonial Militia forced British troops across the bridge and eventually to Lexington where they met up with Lord Percy's reinforcements. They war with Britain had begun.
Copyright ©2006 Benjamin Prepelka
All Rights Reserved