Scenic USA - Arizona
Scenic USA offers a collection of select photographs from a wide variety of attractions, points of interest, historic sites, state parks and
national parks found throughout the United States. Each photo feature is coupled with a brief explanation.
For further detailed information, links to other related sites are provided.
Tonto Trail West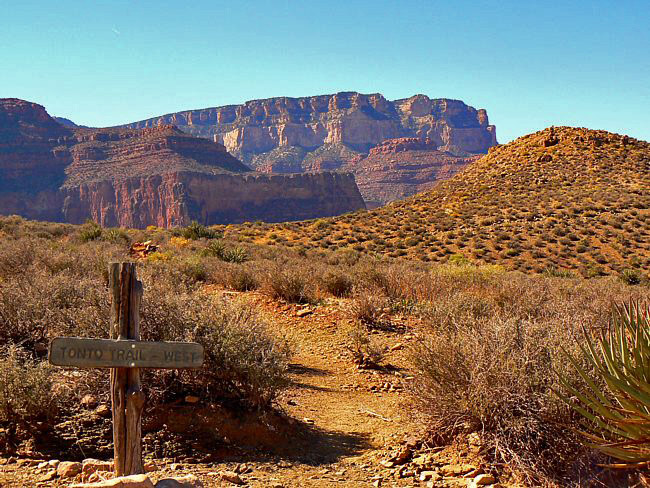 The Grand Canyon's Tonto Trail snakes along the South Rim for more than 85 miles. A western section, coupled up with South Kaibab and Bright Angel Trails, form a popular loop hike. Each year, thousands of enthusiastic hikers enjoy the south rim trails, following in the footstep of prehistoric natives that established most of these footpaths. Centuries ago these trails provided access to important creeks and springs along the canyon.
Often times the steepness of a trail is misleading. Hikers must always plan to spend twice the amount of time for the return trip to the top. Some of creeks are seasonal and a rookie's mistake is not carrying enough water. A well planned outing can offer fantastic views and a memorable experience.
Copyright ©2006 Benjamin Prepelka
All Rights Reserved