Scenic USA - Pennsylvania

Egg Hill Church
---
---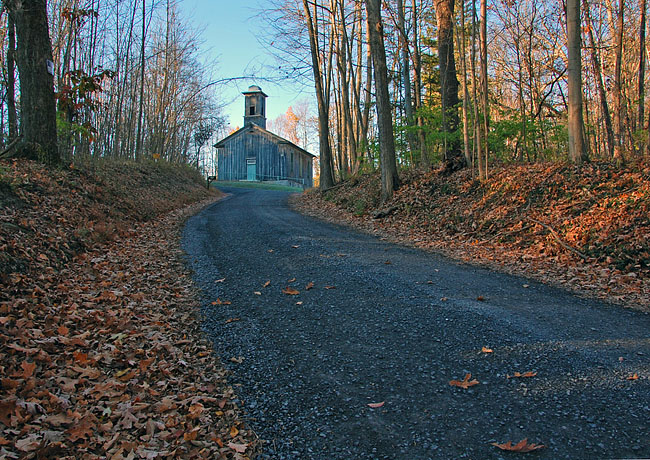 A basic fear of the unknown has plagued humankind for thousands and thousands of years.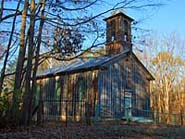 Even though modern education and science has made significant advances explaining the nature of the world, stories of ghosts, unlucky numbers, jinxes, miracles and mysteries continue to permeate our society. Once a derogatory word, 18th century Europeans often replaced superstition for the term folklore or folk belief. Hopefully today's stories of ghosts, goblins and the supernatural are just for fun and entertainment.
Urban legends and reports of ghosts seem to constantly resurface about the old Egg Hill Church in Centre County, Pennsylvania.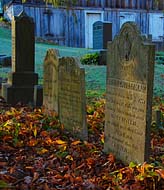 Attracting paranormal investigators and ghost hunters from all around the world, the church can't seem to shake these tales of the spirit world. Although closed for the last ninety years, visitors still come to investigate the wacky reports of mass murders, specters and mysteries surrounding the Dauberman Lutheran Cemetery and adjacent church.
The simple rectangular church building, built of pine on a stone foundation and topped with a bell tower, dates back to 1860. Here on a hillcrest, the Egg Hill Church creates an eerie sight during the wee hours of the morning. But as the sun begins to cast its warm rays across the egg-shaped hill, it's a little less disconcerting visiting this historic landmark. It's also comforting to see there aren't any troubled souls lurking behind a row of old tombstones. Keep in mind the church bell was stolen in 2003, so if the bell mysteriously starts to ring ...

Area Map
---
| | |
| --- | --- |
| Additional Points of Interest | |
---
Copyright © 2013-15 Benjamin Prepelka
All Rights Reserved