Scenic USA - New Hampshire

Wentworth-Coolidge Mansion
---
---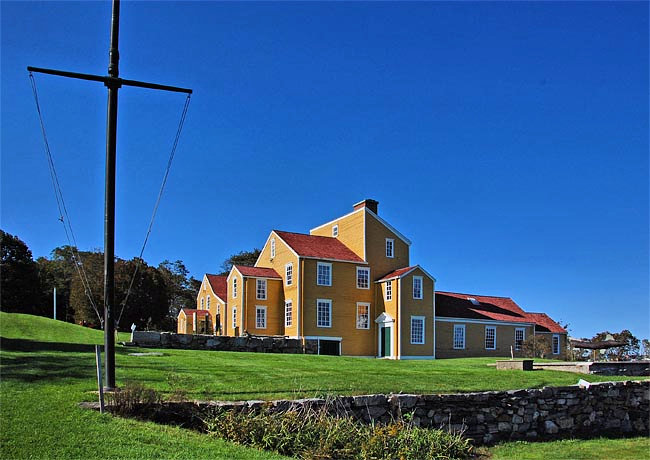 When the first English ship followed the coast of today's New Hampshire, the natural harbor at the mouth of the Piscataqua River begged for further exploration.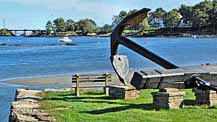 Finding wild strawberries along the riverbanks, these first settlers dubbed their new home Strawberry Banke. From its initial start in 1629, this natural cove was soon surrounded by one of America's leading cities, soon to be known as Portsmouth.
Today, Portsmouth's land preservation program, one of the town's top priorities, cultural heritage and the Piscataqua estuary make this coastal community an ideal city for the history buff and avid nature lover. Its Antique Alley shops are always intriguing places for browsing and picking.
Overlooking Little Harbor, the Wentworth-Coolidge Mansion will impress history aficionados with its stateliness and exquisite furnishings. Built in 1750 by New Hampshire's first Royal Governor, Benning Wentworth, the sprawling mansion saw many guests over the years. Eager to entertain, Wentworth's 40 room home was part of a hundred acre estate. The mansion stayed in the family until 1816, when it was sold to Charles Cushing. In 1886, John Templeman Coolidge stepped into the picture.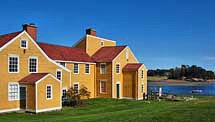 With his love of the sea, art and history, Coolidge was eager to purchase the property. The house and grounds were carefully restored with the help of William Sumner Appleton, founder of the Society for the Preservation of New England Antiquities. The house served the Coolidge family well until it was turned over to the state in 1954.
Maintained as a state historic site by the New Hampshire Division of Parks and Recreation, the mansion is open for touring during the summer and fall. Reflecting five distinct periods of architecture, the rambling Wentworth-Coolidge Mansion is said to be one of the few 18th century governor's mansions that have remained almost unchanged.

Area Map
---
| | |
| --- | --- |
| Additional Points of Interest | |
---
Copyright © 2011-15 Benjamin Prepelka
All Rights Reserved