Scenic USA - Hawaii

Lahaina Historic District
---
---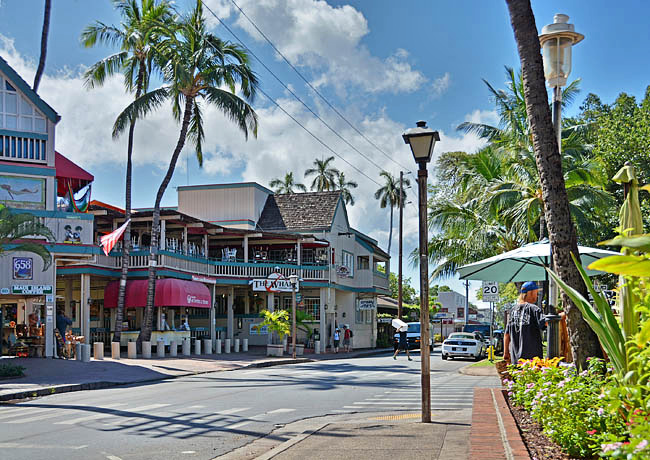 Before the discovery of petroleum oil in Titusville, Pennsylvania, in 1859, the 19th century whaling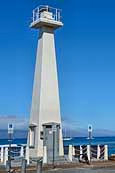 industry was one of the most prominent businesses in America. Whale oil was used for heating, lamp oil, industrial lubricants, and the manufacture of candles, corsets and perfumes. And for Hawaiian ports, especially Honolulu and Lahaina, catering to the whaling fleet was a huge part of the economy. During the 1800s, whaling ship stopovers increase seven fold between the 1820s and the 1840s. Farmers, sail-makers, blacksmiths, carpenters, bakers, shops and boarding houses all enjoyed a brisk business in local ports.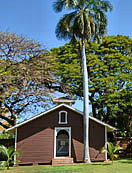 While the rowdy crew of whalers were often difficult to manage, by mid-19th century the whaling industry began to change. The biggest blow came when a large part of the whaling fleet was destroyed during the Civil War period.
Today, Lahaina is one of the largest cities on the western coast of Maui. Viewed as a gateway to the famous beaches of Kaanapali and Kapalue, Lahaina's population swells four-fold during the height of tourist season. The Lahaina Historic District on Front Street, retaining its 19th Century appeal, earned a National Historic Landmark designation in 1962. Front Street caters to the tourist, offering restaurants, entertainment establishments and a hub for Maui's night life.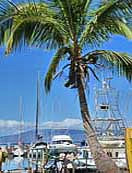 This view along Front Street doesn't capture the usual bustle when the street is crowded with hungry tourists. Some of the main attractions in the historic district include the Old Lahaina Courthouse that sits in the shade of a century old banyan tree. The tree is so large it nearly covers a city block. And naturally, the block is called Banyan Tree Square. Hale Pa'ahoa, Stuck-in-Irons House,

was a prison built in 1850. It was here where they kept the rowdy sea dogs until they sobered up. Out on Wharf Street, you'll find visitors stopping to get a good look at the Lahaina Harbor Lighthouse, drooling over some of the finer boats at the marina and watching surfers battle the waves. Once the capital city of Hawaii, Lahaina is now one of the most popular stops on the island of Maui.

Area Map
---
| | |
| --- | --- |
| Additional Points of Interest | Scenic USA Prints from Fine Art America |
---
Copyright © 2010-16 Benjamin Prepelka
All Rights Reserved