Scenic USA - Montana

Big Hole National Battlefield
---
---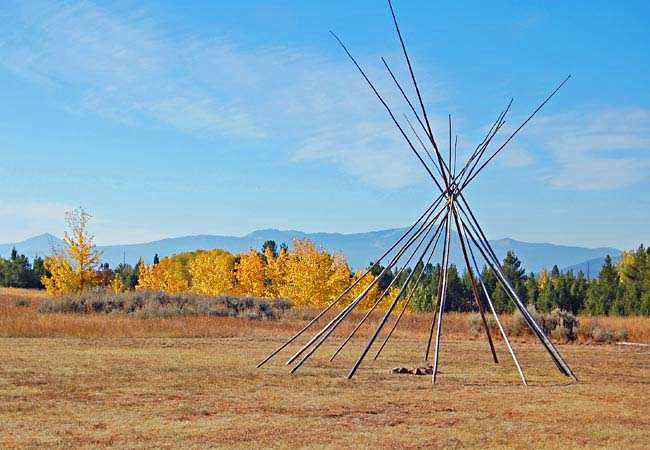 Not far from the Lost Trail Pass and the Idaho border, Montana's Big Hole River and Big Hole National Battlefield follow Route 43 among the shadows of the Beaverhead Mountains.
Resisting a confined life on a small Idaho reservation and encountering brief skirmishes with the U.S. Calvary,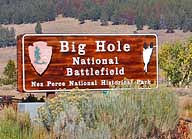 it became clear the Nez Perce Indians could no longer live in Idaho territory. Five bands of Nez Perce, hoping to join their allies in Montana, packed up and headed out on an 1170 mile journey. All in agreement with Chief Looking Glass, the Tribe set out on the Lolo Trail to the Bitterroot Valley. Believing they were well ahead of General Oliver O. Howard and his troops, and discounting dreams of death and soldiers, Chief Looking Glass chose to set camp for his 750 people along the Big Hole River. Unknown to the Nez Perce, Col. John Gibbons and the 7th Infantry closed in on the Big Hole valley camp. Army scouts spotted their teepees on August 8, 1877, and a two day battle ensued. The Nez Perce pinned down the army troops while hastily packing their essentials.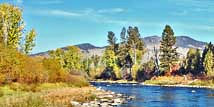 The Battle of Big Hole totaled the highest casualties of what was called the Nez Perce War.
The Big Hole National Battlefield site memorializes the lost lives of the Nez Perce Warriors, their women and children, including the soldiers of the 7th Calvary and the Bitterroot Volunteers. The park grounds encompass the North Fork of the Big Hole River and battle site. Short trails are woven throughout the siege area, howitzer site, the Nez Perce camp site and Big Hole River.

Area Map
---
| | |
| --- | --- |
| Additional Points of Interest | |
---
Copyright © 2009-16 Benjamin Prepelka
All Rights Reserved