Scenic USA - Montana

Virginia City
---
---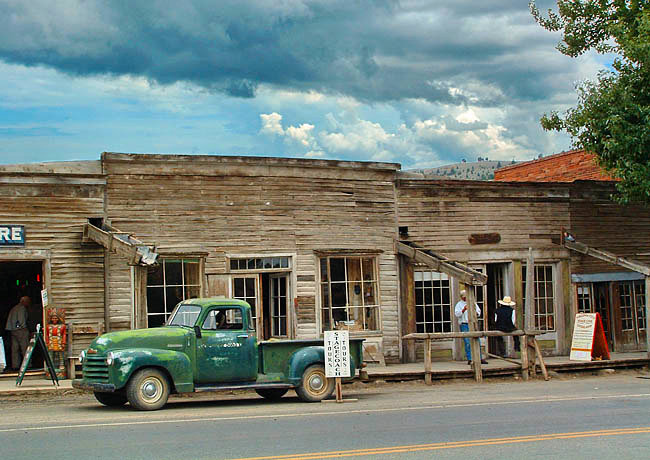 Western United States is still dotted with 19th and early 20th century historic mining towns and Montana is well represented with over 60.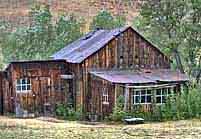 The statewide mining boom began with the first major gold strike at Bannack's Grasshopper Creek over 150 years ago.
Discouraged at Grasshopper Creek, William Fairweather and five more prospectors headed toward Yellowstone Country. Chased back to Bannack by Crow Indians, the group spent the night beside a mountain stream in Alder Gulch. While the majority of the party was out hunting for meat, William Fairweather and Henry Edgar began to uncover one of the richest gold deposits in North America. Unable to contain their secret, nine mining camps sprouted up along a fourteen-mile stretch of Alder Creek. Within three months, Fourteen Mile City ran the entire length of the gulch and attracted over 10,000 people. Here, Virginia City was born.
Today, the ghost town of Virginia City has been brought back to life and looks remarkably well for a mid 19th century town. It's marvelous story of preservation began in the 1940s.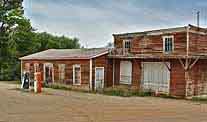 Spearheaded by the Boveys, it's was their efforts that allow today's visitors a wonderful passage back in time. Best known for its rough and rowdy past, the history of Virginia City is filled with tales of murder, lynchings, vigilantes and road agents.
After the properties were conveyed to the state, the Virginia City Preservation Alliance stepped in to manage the town's buildings. Designated a National Historic Landmark in 1961, this living ghost town can be found along Montana's State Route 287, about an hour and a half drive from West Yellowstone.

Area Map
---
| | |
| --- | --- |
| Additional Points of Interest | |
---
Copyright © 2006-16 Benjamin Prepelka
All Rights Reserved