Scenic USA - Hawaii
Scenic USA offers a collection of select photographs from a wide variety of attractions, points of interest, historic sites, state and
national parks found throughout the United States. Each photo feature is coupled with a brief explanation.
For further detailed information, links to other related sites are provided.
Painted Church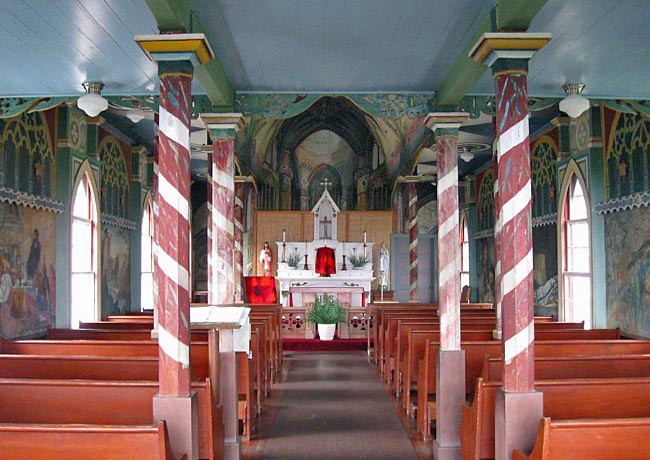 Saint Benedict, born during the 5th century, was the founder of the Benedictine Order. The order is viewed as one of the bright spots during the Dark Ages, preserving western culture. Today, Saint Benedict is hailed as a Patron Saint of Western Europe.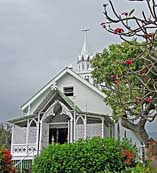 Hawaii's St. Benedict's Catholic Church was built in 1899 by Father John Velge. His miniature version of a vaulted nave was patterned after the Spanish Cathedral of Burgos. Located on the leeward slopes of Mauna Loa near Honaunau, the small wooden church served a population of Hawaiians from 14 surrounding villages. In an attempt to overcome their language barrier, the Belgian priest taught with pictures. During four years of construction, Father John created frescos on the inside walls and ceiling, with representations varying from hell to the Temptations of Christ. Today, the Painted Church is a popular stop on the Big Island's western coast, about three miles from Honaunau Bay. The church is listed on both the Hawaii and National Register of Historic Places.
Copyright ©2006-2009 Benjamin Prepelka
All Rights Reserved