Scenic USA - Mississippi

Biloxi Beach
---
---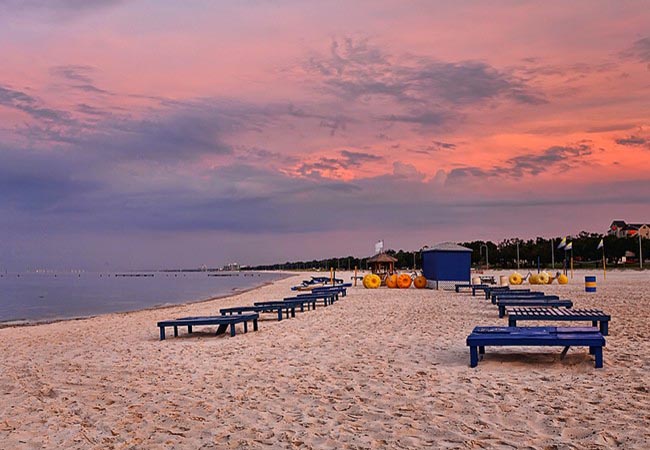 This delightful sunrise scene, capturing the Biloxi Beach well before the crowds arrive, was once a very deceptive view.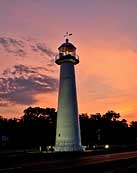 The myriad of footprints in the sand didn't indicate the popularity of the beach, but a steady stream of clean-up workers combing the beach. Visitors found a battlefield, where locals were pitted against the largest oil spill the Gulf had ever seen.
The state limited the Gulf waters for commercial and recreational fishing. Warnings were issued for swimmers to stay out of the water, and clean-up crews faced a monumental task. An oily sheen coated the once sparkling waters, while tar patties and oil blobs washed ashore. A small army combed the beach, equipped with shovels, rakes and garbage bags.
It's sad to think these bountiful waters were choked to death. While maritime workers prayed for a miracle fix, the area that was once touted as the Playground of the South now relies on its Las Vegas style casinos for employment.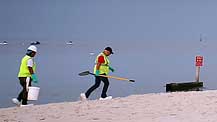 Even though the flotilla of clean-up vessels has long since disappeared, the fishing and shrimping boats are slow to return.
Despite this large scale catastrophe that had choked the intricate coastline and its wildlife, its residents plod on. The sun rises and sets every day. The Biloxi Lighthouse continues to cast its beam across the waters. Clean-up crews did what they could. Now everyone is pulling for a full recovery.

Area Map
---
| | |
| --- | --- |
| Lower Mississippi Plantation Tour | |
---
Copyright © 2010-16 Benjamin Prepelka
All Rights Reserved