Scenic USA - Maryland
Scenic USA offers a collection of select photographs from a wide variety of attractions, points of interest, historic sites, state and
national parks found throughout the United States. Each photo feature is coupled with a brief explanation.
For further detailed information, links to other related sites are provided.
Thomas Point Lighthouse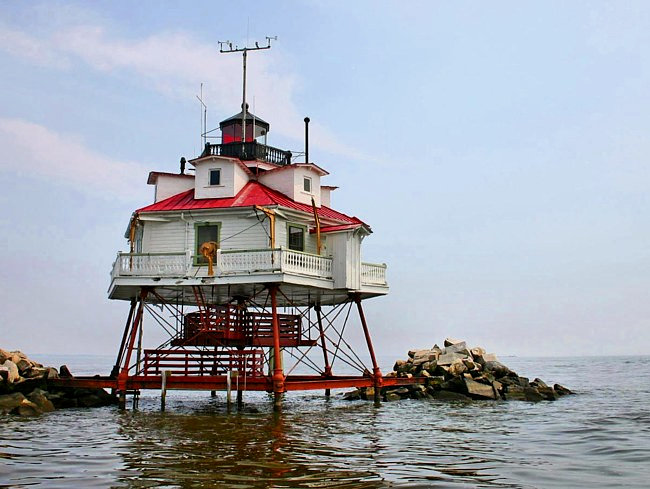 Thomas Point Lighthouse, built of a typical Chesapeake Bay screwpile design, marked the submerged tip of a dangerous shoal south of Annapolis, Maryland. Two previous light-stations, totally land-based, were quickly moved to escape the relentless beach erosion at Thomas Point. During a span of 75 years, the seven acre nav-aid plot was reduced to two acres. The obvious solution was this well built octagonal lighthouse.
By 1964, the Thomas Point Light-station was the only manned beacon on the Chesapeake. The light was finally automated in 1986. Taking some big hits from Hurricane Agnes, the Coast Guard began to rethink the lighthouse operation. Their plan to remove the upper Chesapeake Bay light-station was not well received by the nearby community. The furor died when the Coast Guard think-tank had a change of heart. In 2000, a consortium took over the lighthouse, with the city of Annapolis accepting ownership. The historic landmark began its conversion as part of the Annapolis Maritime Museum in 2004. Staring in 2007, lighthouse fans are now able to tour the authentic 1875's screwpile light, with all its interesting details.
Copyright ©2008 Benjamin Prepelka
All Rights Reserved