Scenic USA - Ohio
Scenic USA offers a collection of select photographs from a wide variety of attractions, points of interest, historic sites, state and
national parks found throughout the United States. Each photo feature is coupled with a brief explanation.
For further detailed information, links to other related sites are provided.
Beaver Creek Pioneer Village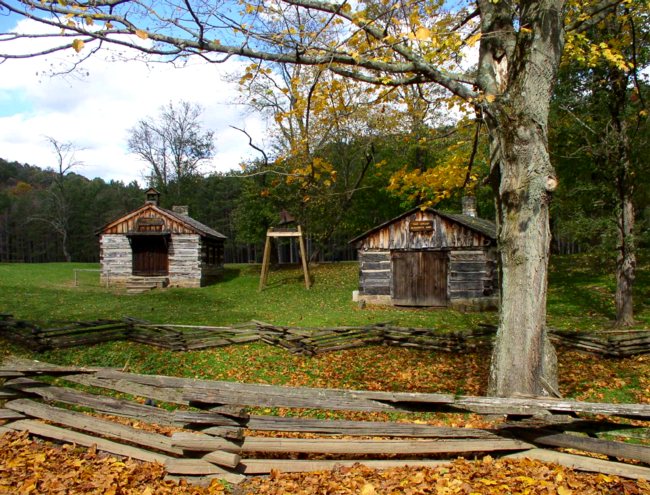 Ohio's 2,722-acre Beaver Creek State Park is a great place to escape from the fast pace of today's world. One thing that visitors can't escaped, though, is the park's history. The impressive Gaston's Mill and Pioneer Village is located at the entrance to the park and
continue to provide insight into life in the 1800s. Samuel Conkle built the mill in 1830, but it was later acquired by, and named for, Philander Gaston. The gristmill was operational until 1928. Nearby are old wooden structures such as the Daily Schoolhouse, Appleby's Blacksmith Shop, the Vodry Chapel and the Malone Covered Bridge. Nearby is Gaston's Lock, another of the locks along the Little Beaver Creek.
The park has plenty to offer, besides the Pioneer Village and picnicking, some 16 miles of hiking trails (North Country Trails) wind past the canal locks and through a steep gorge. In addition, there are two mountain biking technical trails and roughly 23 miles on which to ride horses. About seven miles of the Little Beaver Creek are open for fishing, serving up such prize catches as smallmouth bass, bluegill and catfish. Canoeists can enjoy 12 miles of water, including a section of Class III rapids just outside the park.
Copyright ©2007 Benjamin Prepelka
All Rights Reserved