Scenic USA - Wyoming
Scenic USA offers a collection of select photographs from a wide variety of attractions, points of interest, historic sites, state and
national parks found throughout the United States. Each photo feature is coupled with a brief explanation.
For further detailed information, links to other related sites are provided.
Lamar River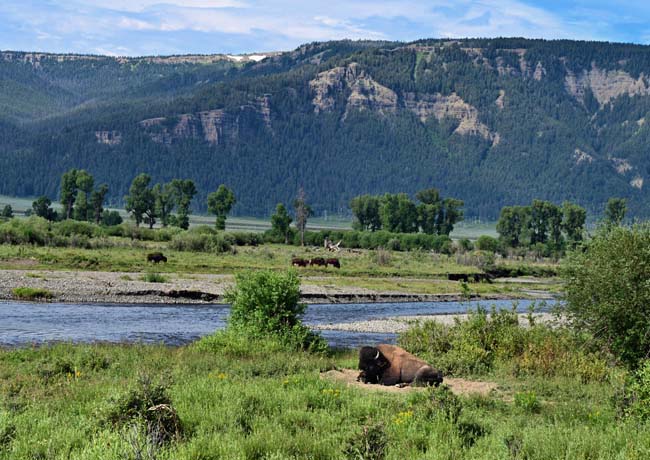 The Absaroka Mountain Range runs the eastern border of Yellowstone National Park. The Lamar River and its dozen tributaries gather momentum as they flow down from the Absarokas and Mirror Plateau. Here, in this huge northeastern section of Yellowstone, there is only one paved park road. Herds of bison and elk roam the Lamar Valley and this inviting sunset view marks the time of day when visitors may be treated to sights of the park's wolves, grizzly bear, pronghorn and bighorn sheep.
The Lamar River, flowing about 45 miles until it meets the Yellowstone River, cuts through some of the most rugged terrain in the park. Dedicated fishermen will find that the Lamar and upper Yellowstone Rivers offer some of the most exciting cutthroat trout fishing in the area, located in a scenic wonderland.
Copyright © 2007 Benjamin Prepelka
All Rights Reserved