Scenic USA - Florida
Scenic USA offers a collection of select photographs from a wide variety of attractions, points of interest, historic sites, state and
national parks found throughout the United States. Each photo feature is coupled with a brief explanation.
For further detailed information, links to other related sites are provided.
Edison Estate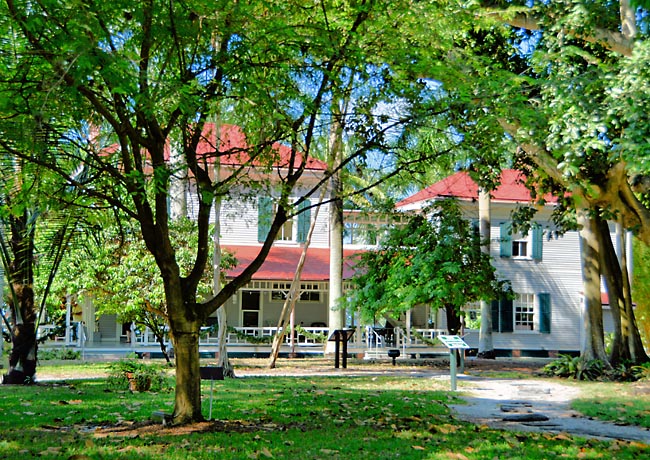 Thomas A. Edison, sometimes called the Wizard of Menlo Park, was one of the most productive inventors the world has ever seen, holding over 1,000 patents. Although it's been thought that he invented the electric light bulb, Edison and his team greatly improved the light design with a long lasting filament. Edison had also improved the fluoroscope (x-ray), greatly affecting his eyesight and fatally overdosing his assistant, Clarence Dalley, with radiation. The Wizard's phonograph was the first device ever to record and play recorded sounds. Edison was also one of the first inventors to employ the processes of mass production.
Edison's winter estate, the Seminole Lodge, was built along the Caloosahatchee River in the mid 1880s. He had visited the Fort Meyers area and quickly decided to build his home and laboratory beside the river. Today the site features nine buildings listed on the National Register as well as research and botanical gardens. Almost a quarter of a million visitors making this one of the most popular historic homes in America.
Copyright ©2007 Benjamin Prepelka
All Rights Reserved