Scenic USA - Utah
Scenic USA offers a collection of select photographs from a wide variety of attractions, points of interest, historic sites, state and
national parks found throughout the United States. Each photo feature is coupled with a brief explanation.
For further detailed information, links to other related sites are provided.
Wooden Shoe Butte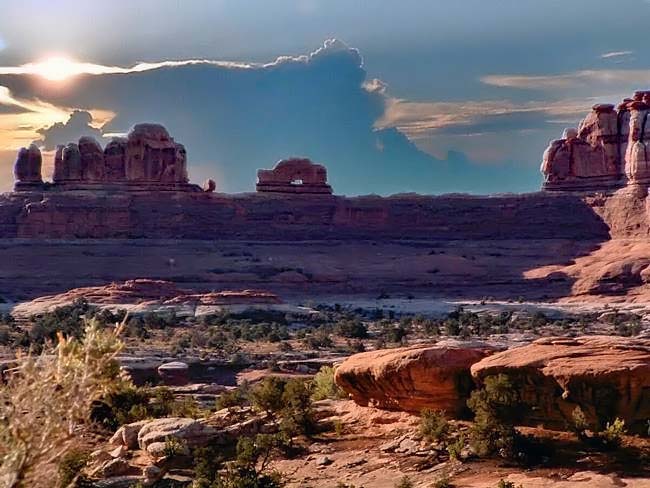 One of the last places you would expect to find a wooden shoe is here in Utah at Canyonlands National Park. As the morning sun casts long shadows across the Needles District, it quickly become apparent that the Wooden Shoe Butte is another one of the uniquely shaped rock formations in the park. A human characteristic proves a strong desire to apply names or labels on just about everything. The Wooden Shoe Butte is just one of the many interesting natural sandstone spans in the park. Some of the more fun-loving and imaginative named formations range from Devils Kitchen to Angel Arch, and Paul Bunyons Potty to the Caterpillar Arch. The wild landscape varies from deep canyons of the Colorado River to the grassy meadows of the Grabens and Chesler Park.
The marvelous Needles District is one of three sections in Canyonlands National Park, divided up by the Colorado and Green rivers and its deep canyon walls. The park offers some great four wheel drive challenges as well as miles and miles of remote, backcountry trails.
Copyright © 2007 Benjamin Prepelka
All Rights Reserved