Scenic USA - Alabama
Scenic USA offers a collection of select photographs from a wide variety of attractions, points of interest, historic sites, state and
national parks found throughout the United States. Each photo feature is coupled with a brief explanation.
For further detailed information, links to other related sites are provided.
Crowell-Whitaker Cabin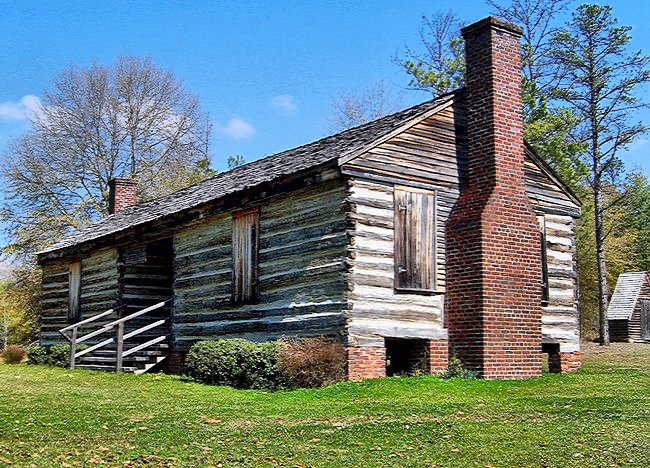 Fort Mitchell, newly reconstructed, was an early American fort dating back almost 200 years. Named for Georgia's former governor, David B. Mitchell, the fort was built on newly acquired territory, today's eastern Alabama. The outpost was setup along the Chattahoochee River and a new southern route, later named the Federal Road. Fort Mitchell became home for General Andrew Jackson, as he led the attack against the Creek Indians at Horseshoe Bend.
The Chattahoochee Indian Heritage Center highlights Native American history, focusing on their home life along the river valley before they were pushed to the west. At first, new land for white settlers was obtained through treaties. During the 1820s, Andrew Jackson saw no reason to continue the farce of treating with Indian tribes. In 1836, 15,000 members of the Creek tribe, some shackled and chained, were forced west of the Mississippi. The Chickasaw Indians of Alabama received a similar fate. This was the American era when might was right.
This well preserved 1840 log home is located at the entrance to Old Fort Mitchell. The Crowell-Whitaker Cabin uses a similar footprint as the dogtrot design, a center breezeway was a must for the hot, humid climate of the south.
Copyright ©2008 Benjamin Prepelka
All Rights Reserved