Scenic USA - Kentucky

Bernheim Forest
---
---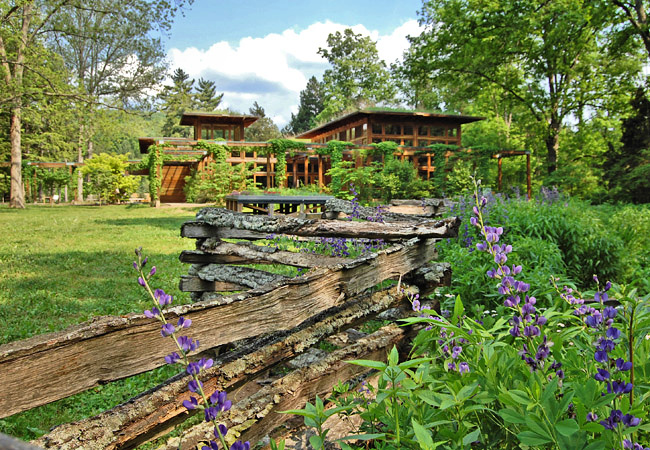 Connecting Clermont visitors with nature, Bernheim Forest is a unique mixture of woodlands, grass covered prairie, water features, and a diverse collection of plants and wildlife. Located just south of Louisville, the arboretum and research forest features an award winning visitor center, Isaac's Cafe, garden pavilion, canopy tree walk, nature trails and picnic areas.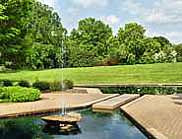 Bernheim places its emphasis on education. A variety of programs and special events make nature study fun for the entire family. Geocaching, letter boxing, hiking trails and biking paths are ways Bernheim introduces Kentucky's hills and valleys, ridges and hollows to its guests. This varied terrain represents six different types of habitats. Their plant communities and forests can be categorized by the soil conditions to which they had adapted. Moist ravines, stream edges and bottomlands attract sycamore, sweet gum, tulip poplar, and a broad assortment of moisture loving wildflowers. White oak, chestnut oak, pignut hickory, greenbrier and panic grasses love the dry, acidic slopes that were formed over shale bedrock. Alkaline soils, formed over limestone layers in the research forest, support sugar maple, the Ohio buckeye and blue ash.
Pictured here is the Bernheim Visitor Center, one of the greenest building projects in the tri-state area.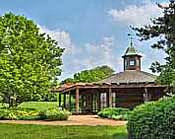 Incorporating shady trellises, arbors and a living roof, the building design received a LEED® Platinum Certification by the U.S. Green Building Council. Building design not only called for passive heating, cooling and plumbing systems, it also used recycled materials. Site work also maintained its green footprint, removing only four trees during the entire construction process.
This privately owned 14,500 acre natural area is open 363 days a year. The park was established by Isaac Wolfe Bernheim in 1929 as a gift to his adopted homeland. An emigrant from Germany, Bernheim became successful distilling Kentucky bourbon whiskey. Isaac Bernheim's hope was to foster love and appreciation of nature, art, culture and friendship, themes that continue today at the Bernheim Arboretum and Research Forest.

Area Map
---
Additional Points of Interest
---
Copyright © 2011-15 Benjamin Prepelka
All Rights Reserved