Scenic USA - Mississippi
Scenic USA offers a collection of select photographs from a wide variety of attractions, points of interest, historic sites, state parks and
national parks found throughout the United States. Each photo feature is coupled with a brief explanation.
For further detailed information, links to other related sites are provided.
Tishomingo State Park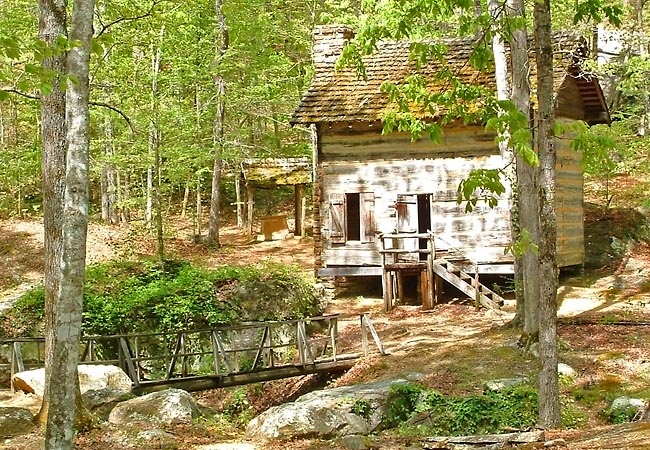 The Mississippi Delta, a broad flood plain that stretches from the Yazoo River to the Mississippi, covers hundreds of square miles. This huge level basin presents quite a contrast to the state's northeast corner. The northern region of the state, a stark contrast from the flatlands, is covered with Appalachian foothills.
Tishomingo State Park, nearby Natchez Trace Parkway, lies among these forested hills. One of the park's exhibits is this 1840s log cabin restoration. This picturesque setting is enriched with a clear running brook and outdoor water well. The one room cabin could only have offered some cramped, albeit dry, living quarters. The nicely furnished park features cabins, camping, natural trails and lake recreation.
---
Copyright ©2007 Benjamin Prepelka
All Rights Reserved