Scenic USA - Mississippi
Scenic USA offers a collection of select photographs from a wide variety of attractions, points of interest, historic sites, state parks and
national parks found throughout the United States. Each photo feature is coupled with a brief explanation.
For further detailed information, links to other related sites are provided.
Causeyville General Store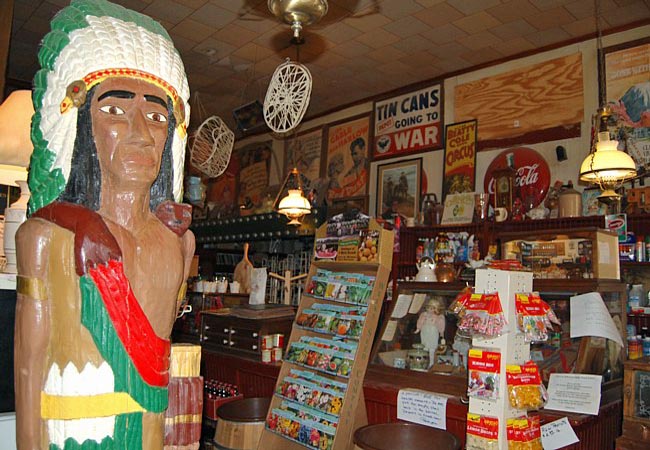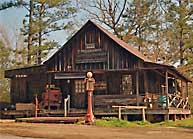 Hurricane Katrina is still on the lips of Causeyville residence, and the bright metal roof on the general store is a constant reminder of the stormís wrath. Built in 1895, the new Causeyville General Store occupies the lot adjacent the original 1869 trading post, containing the workings of a grist mill. Far from the silent power of a stream, the mill is turned by an International Harvester tractor.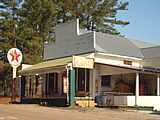 Complaints about the noisy tractor have limited mill operations to short tour exhibitions. The storeís gas pumps have quietly disappeared, along with antique metal advertisement signage.
Inside the store, every nook and cranny is either filled with merchandise or mid 20th Century memorabilia. Old movie posters and photographs line the walls. A drugstore Indian stands by to greet store patrons. Listed on the National Register of Historic Places, the Causeyville General Store operates as a convenience store, but once housed a post office, doctorís office, barbershop, and motion picture theater. Well off the beaten track, east of Meridian, the store is one of those rarities in todayís world of mega stores.
Copyright ©2010 Benjamin Prepelka
All Rights Reserved