Scenic USA - Wyoming

North Platte River
---
---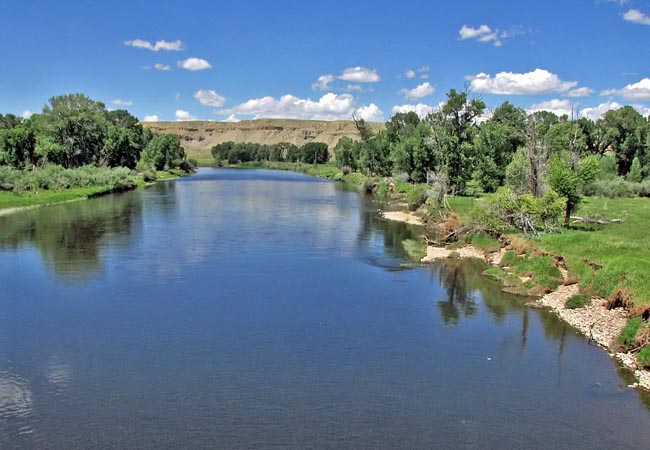 Covering only a brief period in American history, the Oregon Trail still made a huge impact in settling America's West. During the early 1800s, little was known of the territory west of the Mississippi River. Early pioneers, facing extraordinary hardships, gradually improved the only practical route to Oregon's Willamette Valley and the gold fields of California.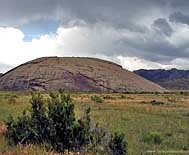 By 1843 The Great Migration began, and countless emigrants set out on the Oregon Trail.
   While women packed and unpacked the wagon, cooked and assisted in childbirth, the men tended the oxen, drove the wagons and formed hunting parties. Some of the biggest problems developed from poor directions, lack of sanitation and gunshot wounds. While Indian attacks proved to be a secondary problem, pilfering wagon trains was a common nuisance.
   One of the longest sections of the Overland Trail, which stretched across the prairie, conveniently followed the Platte River. From the Missouri River, pioneers followed the Platte River across Nebraska, and continued to trace the North Platte into Colorado and Wyoming. Over a quarter million pioneers became well acquainted with Platte River country, covering the ground mostly on foot.
   Although the Transcontinental Railroad brought an abrupt halt to travel on the Overland Trail, construction of the Union Pacific Railroad brought a huge demand for timber and tie-hacks.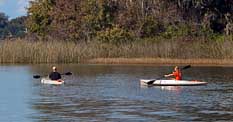 In the spring during high-water, floating timber on the North Platte was a common sight. The lumbering industry around Saratoga continued cutting timber through the 20th century.
   Today, a portion of Platte River Valley appears just as it had 150 years ago. Here in southeastern Wyoming the Upper North Platte offers miles of excellent fishing and canoeing recreation. In the foothills of the Medicine Bow Range, a blue-ribbon day equals catches of browns, rainbows, cutthroat and walleye. Under the high bluffs that shade the river, eagles, geese, and herons fill the air. During a leisurely river run, one might imagine the mixed emotions of early pioneers ... immersed in a beautiful landscape, but harboring a great fear of an unknown journey ahead over the Rocky Mountains.

    Area Map
    Map and Driving Directions
---
| | |
| --- | --- |
| Additional Points of Interest | |
---
Copyright © 2011-17 Benjamin Prepelka
All Rights Reserved