Scenic USA - Maryland
Scenic USA offers a collection of select photographs from a wide variety of attractions, points of interest, historic sites, state and
national parks found throughout the United States. Each photo feature is coupled with a brief explanation.
For further detailed information, links to other related sites are provided.
Deep Creek Lake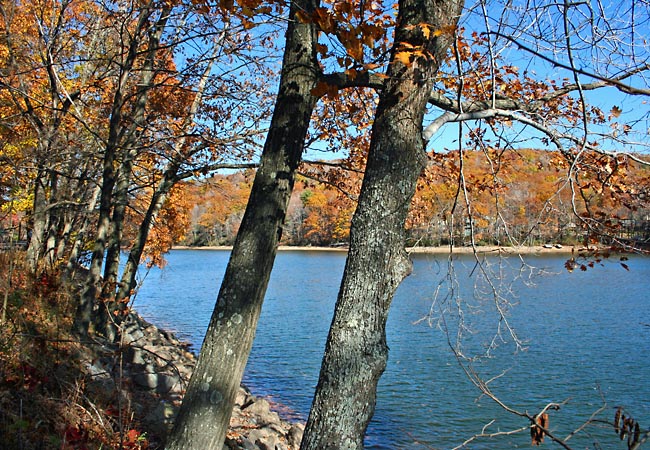 Deep Creek Lake, a 3,900 acre beauty, is one of Maryland's most popular and largest bodies of water. Located in Garret County, in the state's extreme western region, the lake is nearby the West Virginia and Pennsylvania borders. Deep Creek is tucked into the Allegheny Mountains and is known for it all-seasons recreation. Springtime may be a great time to take to the park's trail system, when wildlife becomes active. More summer fun can be found on the water, with fishing and boating. And winter is the time for snow skiing. Fall is also an exceptional time of year when the Savage National Forest lights up with a pallet of warm, autumn colors.
The lake's history began in the early 1900s, when the Youghiogheny Hydroelectric Corporation envisioned damming up Deep Creek, putting the tri-state area on the grid with inexpensive hydroelectric power. Today, the Federal Energy Regulatory Commission has entrusted authority of the project to the state of Maryland. The administration strives to achieve a fine balance, releasing water for reliable power and recreational activities as well. Deep Creek is a major tributary to Maryland's only Wild and Scenic River Corridor. The Youghiogheny is making a rebound as the place for trout fishing, and is also well known as the most challenging kayaking and rafting runs in America.
Copyright ©2008 Benjamin Prepelka
All Rights Reserved