Scenic USA - Georgia
Scenic USA offers a collection of select photographs from a wide variety of attractions, points of interest, historic sites, state and
national parks found throughout the United States. Each photo feature is coupled with a brief explanation.
For further detailed information, links to other related sites are provided.
Amicalola Falls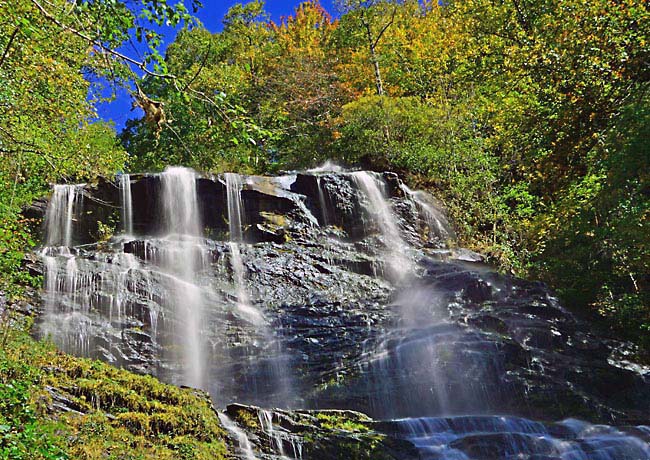 Amicalola, Cherokee for tumbling waters, is one of Georgia's most popular state parks, anchored by a 729 foot cascading waterfall. Sometimes listed as the tallest falls east of the Mississippi, Amicalola comes in at third place. Still, its seven cascades have impressed the earliest Natives and European newcomers, and looked upon as one of the most majestic scenes ever witnessed.
The park is made up of 2,050 acres, abundant in hardwoods and pine forest, intermixed with dogwood, mountain laurel and rhododendron. Surrounding the waterfall are a few easy to moderate trails, with access to the lower reflecting pool and up on top of the falls. The remaining trails weave in and around the park, with the longest, a 8.5 mile very scenic approach to the Appalachian Trail. The southern end of the 2,190 mile Appalachian Trail is on top of Springer Mountain, located within Amicalola Falls State Park.
Copyright ©2007 Benjamin Prepelka
All Rights Reserved