Scenic USA - California

Salt Point
---
---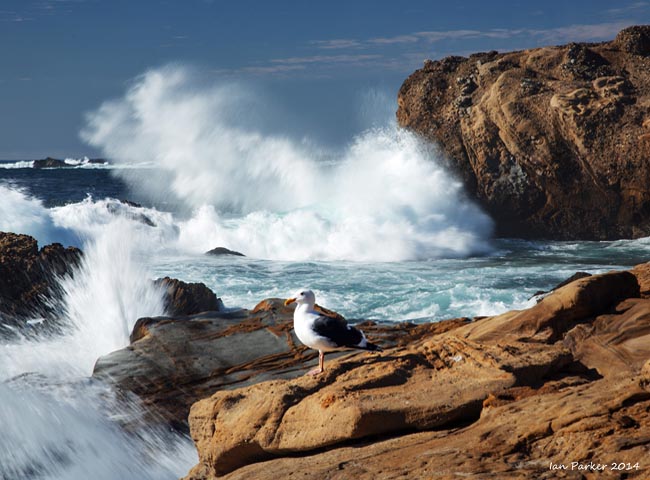 California's northern coastline is typically a mix of rugged headlands, rocky promontories and small coves, often cherished for its scenic beauty.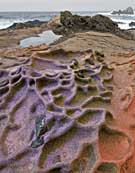 Salt Point, about 90 miles north of San Francisco, garners all of these characteristics, but what is most unusual is its sandstone bluffs near the ocean's edge. Known by the Italian word Tafoni, meaning cavern, these honeycombed headlands have been highly eroded into pits, knobs, ribs and ridges. Creating a most unique seascape, these large fields of sandstone were once quarried to construct the buildings and streets of San Francisco.
   Here at Salt Point State Park, guests are invited to camp, picnic, fish, SCUBA dive, and enjoy the coastline and its sea life over a three mile trail. The Salt Point Trail allows visitors to explore the details on its sandstone beach or the entire length of this dramatic promontory.
   While visitors may make use of the day-use areas of Fisk Mill and South Gerstle coves, beach-lovers must head to Stump Beach Cove to feel the sand between their toes.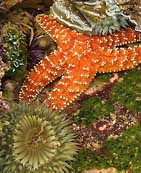 Stump Beach is a picnic area, but offers one of the few sand beaches along this section of the coast.
   Further exploration of the 6000 acre park ranges from underwater views of the giant kelp beds and seaside tidal pools. Inland, hiking trails lead through coastal meadows and forestlands. Equestrians and hikers may utilize 20 miles of inland trails, introducing park-goers to an evergreen forest of second growth redwoods, Douglas fir, tanoak (an evergreen hardwood), mandrone (strawberry tree), and wind sculpted bishop pines. Although rarely seen, forest-denizens include bears, mountain lions and badgers. For the quiet hiker, black-tailed deer and bobcats are some of the wildlife species that can be detected even though they remain still so as not to be seen.

    Area Map
---
| | |
| --- | --- |
| Nearby Points of Interest | |
---
Copyright © 2011-17 Benjamin Prepelka
All Rights Reserved