Scenic USA - Hawaii
Scenic USA offers a collection of select photographs from a wide variety of historic sites, points of interest, and both state and
national parks found throughout the United States. Each photo feature is coupled with a brief explanation.
For further detailed information, links to other related sites are provided, but in no means are they an endorsement.
Baldwin Beach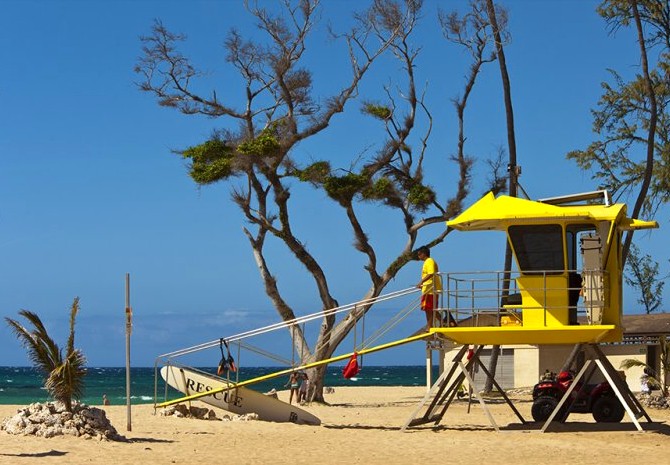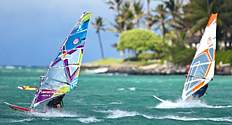 Always an international favorite, the island of Maui is often considered the best of the best. Its natural beauty is quickly observed on-picture-perfect beaches, and more remotely in its lush green valleys and majestic mountains. Seen as a pleasant mix of ethnic cultures, Maui's small towns offer a stark contrast with its high-end hotels and restaurants.
Although much smaller than the Big Island (Hawaii), Maui offers the most beach area. Pictured here, with a colorful life-guard station and windswept ironwood trees, is Baldwin Beach. Once a private beach for the Baldwin sugar field employees, Baldwin Beach is now part of the state park system. Named after second generation Harry A. Baldwin, the Baldwins first established their plantation on the island in 1876. Today Baldwin Beach Park is one of the island's favorite beaches. Known for a surf that breaks along the entire beach, the combination of winds and surf attracts many of the island's body-boarders and wind surfers. The white sandy beach drops off quickly, and first time visitors are cautioned that waves and currents occasionally get treacherous. To compliment this beautiful beach, the park offers camping, fishing, and a grassy picnic area with tables and pavilions.
Copyright ©2010 Benjamin Prepelka
All Rights Reserved