Scenic USA - Pennsylvania

Barns and Bridges Scenic Drive
---
---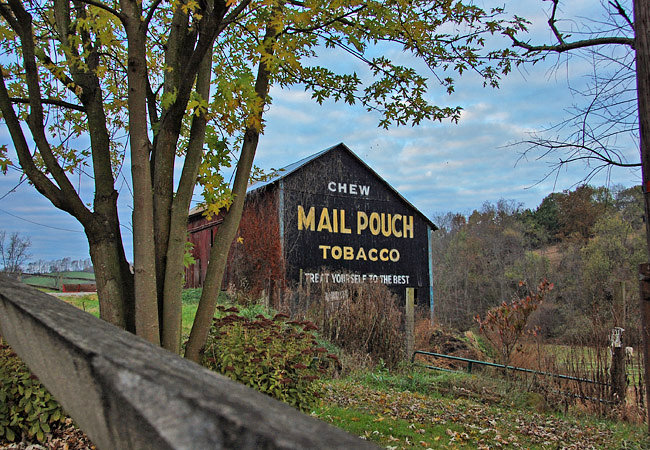 Heading south out of the Pittsburgh area, I-79 passes through Washington and Greene counties and a huge swath of beautiful countryside.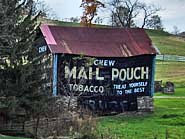 Here, between the Monongahela River and the Ohio border, a countless number of rural farms are spread among these picturesque hills. The two counties are also famous for covered bridges and Mail Pouch barns. Here, 31 bridges and 30 barns are spaced throughout the two counties, creating many options for bridge hunters and Mail Pouch barn fans on a sunny Sunday afternoon drive.
For those interstate travelers on I-79, a pleasant detour from the highway begins at Prosperity and the Ruff Creek General Store.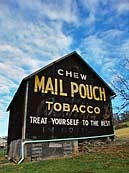 Opened in 1925, the country store claims to be the oldest continually operating store in southwestern Pennsylvania. From this point U.S. Route 19 heads southward toward Kirby. Along this 20 mile route, sightseers will pass four Mail Pouch barns (MPB) and end up at the White Covered Bridge across the interstate highway from Kirby.
Covered bridge fans may enjoy the annual Covered Bridge Festival held the third weekend every September. Starting at the Ebenezer Bridge in Mingo Creek Country Park,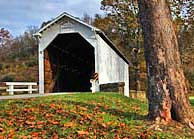 the Greene and Washington County Covered Bridge Tour is a great way to experience the area's charming sights.
Another part of southwestern Pennsylvania's history includes dozens of Mail Pouch barns. An ideal canvas for its chewing tobacco advertisement, farmers enjoyed a free paint job and a small stipend from the tobacco company. Outlawed in 1969 by the Federal Highway Beautification Act, the Mail Pouch barns faces a similar fate as the covered bridge. Giving way to the elements, one by one these historic treasures are slowly disappearing.

Ruff Creek General Store Map
MP Barn 38-30-15
MP Barn 38-30-03
MP Barn 38-30-04
White Covered Bridge

Area Map
---
| | |
| --- | --- |
| Additional Points of Interest | |
---
Copyright © 2013-15 Benjamin Prepelka
All Rights Reserved