Scenic USA - Alaska
Scenic USA offers a collection of select photographs from a wide variety of attractions, points of interest, historic sites, state and
national parks found throughout the United States. Each photo feature is coupled with a brief explanation.
For further detailed information, links to other related sites are provided.
Lumberjack Show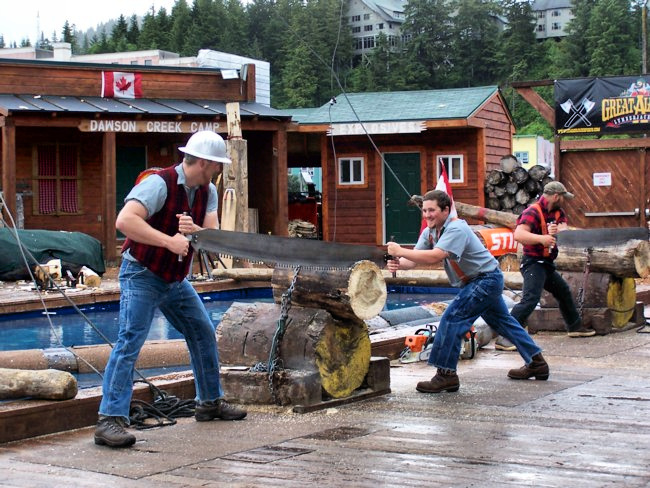 With a rugged group of expert lumberjacks, some razor sharp equipment, and a mix of corny jokes, Ketchikan puts on a popular hour long exhibition of logging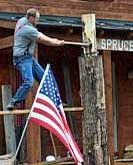 events. The Great Alaskan Lumberjack Show features a page right out of Alaskan history with old fashion axe swinging and lumbering skills. These professional ironjacks, gathered from around the nation, show off power, speed, strength and expertise when it comes to making wood chips and sawdust.
Numerous events have the world's best athletes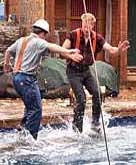 compete in axe throwing, chopping, climbing, sawing, and log rolling for the supreme title of Bull of the Woods. Timberjacks display their skills in events where you'll see razor sharp speed axes cut through a log in seconds, or deft footed jacks pitted together on a rolling log, trying to throw their opponent off while maintaining balance on a floating log.
Kids and kids-at-heart are fascinated with Ketchikan's Historic Creek Street sporting competition. Performing for cruise ship passengers, this up-close lumberjack show is so much better than viewing it on television.
Copyright ©2006-2009 Benjamin Prepelka
All Rights Reserved