Scenic USA - Alabama
Scenic USA offers a collection of select photographs from a wide variety of attractions, points of interest, historic sites, state parks and
national parks found throughout the United States. Each photo feature is coupled with a brief explanation.
For further detailed information, links to other related sites are provided.
Shorter Mansion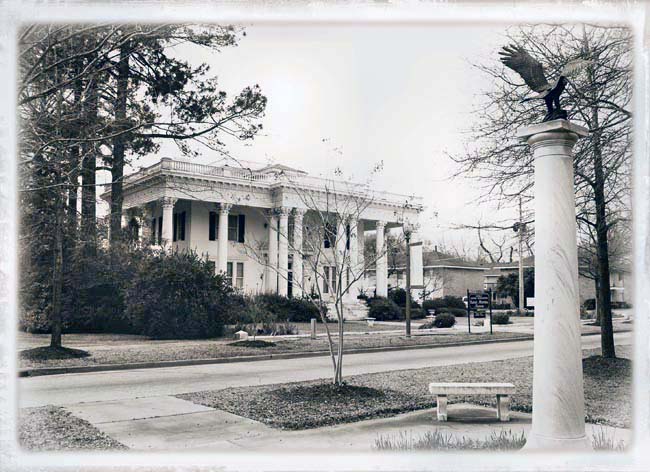 In 1865, Union troops paused just west of Eufaula after receiving news of the Civil War's end, sparing the town and its magnificent homes. Following post Civil War reconstruction, Eufaula once again enjoyed prosperous times. Its position on the Chattahoochee River in eastern Alabama ensured the town's importance in cotton trade and a variety of other agricultural products.
The oldest section of Eufaula lists more than 20 homes on the National Register of Historic Places, which are put on display during the city's annual spring pilgrimage. One of the standout homes on the tour is Eufaula's Shorter Mansion, first built in 1884 by Eli Shorter. Taking more than five years, the Shorter home underwent an extensive remodel in 1901, resulting in a considerable transformation from its humble beginnings. The marvelous Greek Revival style mansion remains in excellent condition today.
Remaining with Shorter family descendants until 1959, the Shorter Mansion was purchased by the Eufaula Heritage Association in 1965. State grants, totaling 75,000 dollars, were used to convert the mansion into a cultural center, complete with period furnishings. The mansion is open to the public for tours, as well as weddings, receptions and special celebrations.
Copyright ©2010 Benjamin Prepelka
All Rights Reserved