Scenic USA - New Hampshire
Scenic USA offers a collection of select photographs from a wide variety of attractions, points of interest, historic sites, state parks and
national parks found throughout the United States. Each photo feature is coupled with a brief explanation.
For further detailed information, links to other related sites are provided.
Mount Washington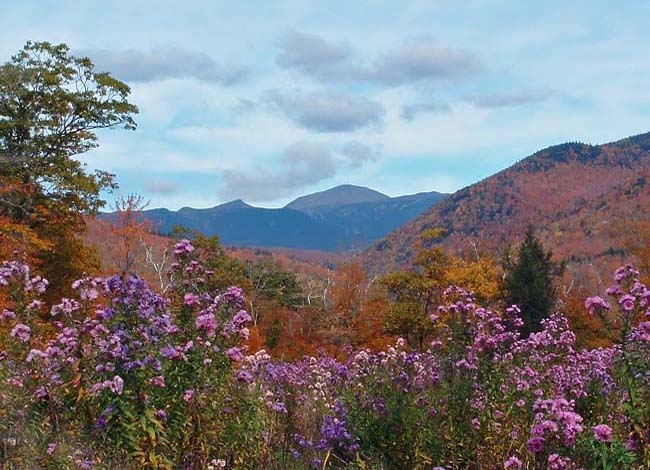 It's the highest mountain in the nation's northeast and holds the world's record for measured wind speed (231 mph). It was called Agiocochook by the Native Americans, and was once known as the City Among the Clouds.
Mount Washington reaches an elevation of 6000 feet amid New Hampshire's White Mountains. Darby Field was the first known climber to reach the summit in 1642. The Cog Railway, built in 1869, shuttled visitors to the top. The early stagecoach trail is now paved and is known as the Washington Auto Road.
The Cog Railway still operates today, so take your pick, by foot, train or auto. Whichever you decide, it's still a long steep climb to the top. This scenic view, looking toward the northeast from Crawford Notch, takes in the New Hampshire ridgeline, with Mount Washington standing tall above the 4500 foot peaks in between.
Copyright ©2006 Benjamin Prepelka
All Rights Reserved